Buy Property in Croatia - Real Estate Croatia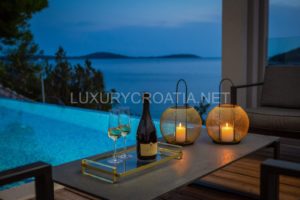 Welcome to LuxuryCroatia.net, your trusted partner if you are looking to buy property in Croatia. Whether you are looking to buy a luxury villa, a seafront house, an old stone house or a land plot, we have the perfect Croatian property for you. We have large offer of all kind of Croatian real estates for sale on the coast and islands of Croatia, and we can also find your dream property if it is not in our listings. Our team of experts has 20 years of experience in Croatian real estate and tourism, and we know every property and location personally. We can advise you on the best locations, prices and rental income potential of your Croatian property. We will work closely with you to understand your needs and preferences, and provide you with customized solutions that suit your style and budget.  We are also a travel agency that offers high-quality villas rentals for your unforgettable vacation in Croatia. Don't just take our word for it, read the testimonials of our satisfied buyers and renters. Contact us today and let us help you find your piece of paradise in Croatia. 
Let us show you how we can make your dream come true!
If you decided to buy property in Croatia, we prepared answers to most common questions about buying procedure in Croatia:
Our team will guide you through the buying procedure, give you all relevant advice and successfully complete your process of purchase. We provide you with complete information and instructions about way to buy property in Croatia. There are some small differences in purchase procedure in Croatia compared to other EU countries, and we are here to inform you and guide you through all the process. Testimonials of our happy clients speak about our work. Most of information in case you plan to buy property in Croatia, you will find on this website. 
Croatian Real Estate Offer
LuxuryCroatia.net is Croatian Real Estate  broker with great offer of various properties. Our Team has great experience and knowledge in real estate sales. Our team is at your service even on weekends, 365 days a year. We are offering an impeccable service whilst sharing specialist knowledge and expertise of the Croatian real estate market. Let us find the perfect Croatian real estate  for you!
Our list of properties for sale in Croatia include various types of real estates such as seafront houses, sea view residences, luxury villas, land plots, hotels, stone cottages, even castles. We are focused on properties for sale on the coastline and islands of Croatian Region of Dalmatia.  
As of January 2019. property transfer tax is reduced to 3%.
LuxuryCroatia.net is specialized in holiday villas rent. We are ready to find your best  rental option. 
In our offer of Croatian villas for rent we have more than 550 the most beautiful Croatian holiday villas in Dubrovnik, Split, Hvar, Brac, Korcula, Istria, Primosten, Cavtat, Solta, Orebic, Zadar, and in many other beautiful Croatian destinations. Our portfolio includes mostly luxury seafront villas with pool for rent Croatia.  We are sure that after your first visit to Croatia, you will come back again and again. Even the experts from Conde Nast Traveler predict that Croatia is one of the most desirable holiday destinations for next summer season.
If you buy to rent villa in Croatia, be sure to contact us, as we are tourist rental agency, experts in renting of holiday homes, villas, houses, cottages.  If you buy property in Croatia as an investment opportunity, we can help find you the right property for you.  With our 20 years of great experience in tourism, hospitality, villas rentals, be sure that we can advise you and guide  you, calculate possible rental income and recommend the best seasonal prices, advise you about rental business and achieving the best rental results. Just contact us as soon as possible!  
After you buy property in Croatia, our Croatian Project Management Team is ready to provide a full-service project management that will help you turn your vision into reality.
Our project management team consists of experienced and qualified professionals who can handle every aspect of your project, from design to construction and supervision. We have a network of lawyers, architects, engineers, contractors, and suppliers who can deliver high-quality work on time and on budget, obtaining permits, licenses, and approvals.
Our Croatian project management team has a lot of reference works all over Dalmatian coast and island, which you can check out on our website or visit in person. We are proud of our reputation for excellence and customer satisfaction for over 15 years.
Whether you want to build a single-family home, a luxury villa, or a multi-unit development, tourist resort, our project management team will make sure that your project is completed smoothly and successfully. You can trust us to handle everything from start to finish, while you sit back and enjoy the stunning sea view from your new property.
We have also professional photographer with Art Academy Diploma.
We are Croatian real estate agency and Croatian villas rental agency – located in the city of Split, near the beach of Žnjan. Office telephone no:  +385 21 779999 or mobile number +385989813931 (using Whatsapp and Viber) or send us email.