Crikvenica, holiday town
Crikvenica is a town located some 32km southeast of Rijeka. It is well known for its mild climate and clean air. There is also a lovely beach there which is over 1 mile long.
Crikvenica's name comes from the Croatian for church – crkva (or crikva in local dialect) – as a church was built in this location in the 14th century.
The town's growth really came about in the late 19th century as it developed into a popular tourist resort, near to the large port of Rijeka. A harbour was built here in 1877 and a bathing beach followed in 1888.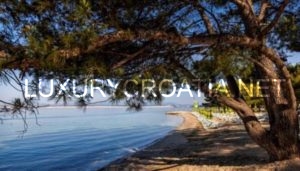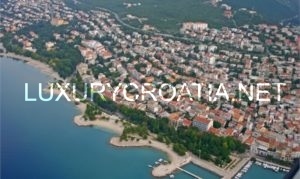 Although primarily a holiday resort town, you can do some sightseeing here as well. Historically, one of the main sights in the town was the Frankopan Castle (Kastel Frankopan in Croatian). Built in 1412 by Count Nikola Frankopan, it is considered one of the founding buildings of Crikvenica. Over the years it has had various uses including a monastery; a place for convalescing soldiers; and a children's home. Today it is a Hotel named Kastel. Another interesting sight is the Church of the Assumption of the Blessed Virgin Mary which is the oldest church in Crikvenica, built in the 15th century.
The Crikvenica Town Museum houses collections of items from Crikvenica and the nearby region, including pieces of archeological and natural history interest.
Crikvenica Aquarium has thirty pools that mainly house Adriatic fish species (you'll find over one hundred here) but also some tropical fish species as well.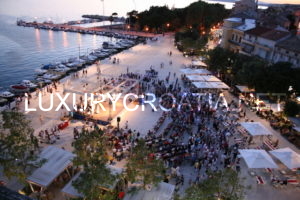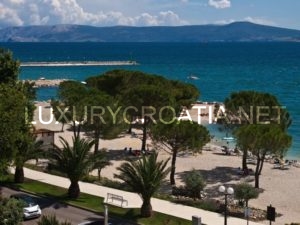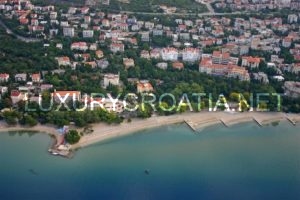 If you would like to rent a Luxury Villa in Crikvenica, you can find it here: Luxury Villas in Crikvenica for Rent
If you would like to buy a Property in Crikvenica, you can find it here: Real estate for sale in Crikvenica