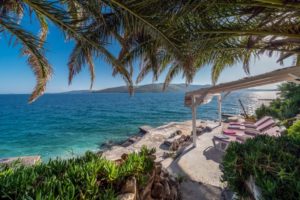 Clients testimonials and press –  LuxuryCroatia.net team is focused in providing services at the best possible quality.
Constant customer care is our priority. We are doing our best in all situations.
CLIENTS  REVIEWS:
Dorota Piernatzka, Poland, house buyer: after 2 years of intensive search for second home in Croatia, finaly we were offered by LuxuryCroatia team the best properties, we bought sea front house near Makarska. We were so happy. LuxuryCroatia team helped us to find renovation company, and now we rent house with LuxuryCroatia travel agency and we have nice income from rental!
Oleg Dobrensky, Russia, villa buyer: I was intensively searching to buy villa on Brac island, on the seafront with pool and 4 bedrooms. I bought villa from Luxury Croatia offer, because they only had exclusive sale to this villa, which was off market sales. I needed confidential partner, and found it in Luxury Croatia team, and they manage my villa all year round and rent it while Im not using it. I appreciate your work LuxuryCroatia!
Andreas Gratentholm, Sweden, rental owner: I was pleased with work of Luxury Croatia team from the first day after I bought my beach front house in Dalmatia and made contract for property management and rental of my house. Luxury Croatia team cleans the house and meets guests, takes care of my house perfectly! They helped me with furnishing, gardening, implementing internet and cable tv. They take care of guests, I collect payments, this is soo good! Thanks to LuxuryCroatia team!
Mike Stothard, England, buyer of house, island of Silba: Thank you for help! Thank you for assistance and guidance through the buying process! Thanks for driving me hundreds of kilometers to my accommodation after you picked me up at the ferry port. You are reliable and very professional! Your information and advices were very helpful and whole process was so quick and simple thanks to you! We were very happy to purchase our Silba house through your agency, therefore we decided to continue our cooperation with you through the property management of our house.
Kali, Lynda Pearl, Mark McClure, Kyle Aduskevich and 40 more US navy officers from USS Aircraft carrier Harry Truman anchored in front of Split  for a week in December 2015:
The dinner was fantastic! It was an amazing time for the entire squadron and we greatly appreciate your suggestion and coordination. Everyone is very excited for the tour tomorrow (wine tasting and Trogir sightseeing). Thank you so much again for all the coordination, for organizing our stay in luxury apartments on the beach in Split and for organizing our trips and dinners in separated part of restaurant where we were able to have privacy, thanks for organizing our spa and wellness treatments!
If there is any way we can rate/recommend/pass on your information please let us know. Your suggestions and help have made this trip perfect and we are very grateful.
Inge Maria Wold Fabic, partner: Adriatic Traveller & Luxury Croatia Property offer a collection of the finest luxury villas with pool for tourists dreaming of their perfect holiday in Croatia. Spacious luxury villas where you can relax by the pool and enjoy your privacy, the company of your family, friends and business partners.
Director Marija Bojcic and her staff have the knowledge and experience, service mind and discretion to provide their clients with a wide array of services to make their dream holiday come true, and there is practically no limit for what they can do for you, from arranging pre-arrival shopping service, yacht and boat charters, to gourmet food and wine supply – and everything between. Marija Bojcic and Adriatic Traveller & Luxury Croatia Property have my warmest recommendations.
Beti Vidjak, partner: Finding a dream home, for the right price, in a great area is not a small thing, especially if you are a foreigner in a beautiful country. It is my opinion that Marija will be your best choice as an agent to find for you a dream house in Croatia. Her knowledge, professionalism, hard work and friendliness will be invaluable in getting you through the process of buying. As a business partner I've saw her ideas developing from scratch to a real business.
Where to find more about us:
Please find us active on Linkedin: LuxuryCroatia.net 
Our Facebook page: LuxuryCroatia.net on Facebook
Find us at Slideshare with this useful presentation: Croatia among top retirement destinations by Forbes magazine.
Our Twitter page: twitter.com/LuxuryCroatia
Our Pinterest page: https://www.pinterest.co.uk/luxurycroatia/
Press Interviews in local and international print and internet media:
We are listed on UK The Telegraph related to real estate market sales of luxury villas on top Croatian locations.
The most exclusive villas for rent in Croatia by LuxuryCroatia.net in Croatian magazine specialized in home and decor:  Dom and Design , in Croatian newspapers, section of Travel:  Jutarnji list printed daily newspapers, and on the Croatian internet lifestyle portal:  PortalOko
The most exclusive villas in Dubrovnik by LuxuryCroatia.net in Croatian local portal Dubrovacki Vjesnik.
Below are listed reviews of our buyers and our guests who rented holiday villas with our assistance.
We are thankful to serve such a great clients!