PHOTOGRAPHER services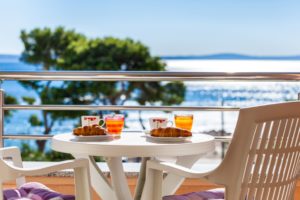 Photographer services offered for villas for rent and properties for sale. Quite number of villas have been photographed by our partner professional photographer Studio Prizor. This photo studio is established and experienced in commercial and art photography. Studio Prizor offers service of photographer for any kind of photography, including real estate, villas, apartments, nature, commercial (products, fashion), portraits, and events, weddings, promotions.
Price depends on the size and complexity of the property, number of subjects to be photographed or hours that photographer is hired for (events, weddings, promotions), urgency to edit and deliver photos.
Price includes photo shooting and editing of photos. Price do not include transport cost. All details are subject to the agreement. Studio Prizor operates on all locations in Dalmatia and islands.
Studio Prizor's photographer is young but experienced and renowned art photographer with Master diploma in Art Photography, with many international exhibitions and won contests in art photography.
PHOTOGRAPHER services: If you need perfect photos of your villa for rent, if you need photos that will present your home for sale in the best possible way, if you are preparing for the wedding party, if you have promotion of any kind, event that is important for you, or you wish to have art photography to uplift image of your home, villa, hotel, apartment…. our photographer is experienced in all these complex situations, and will do the task with the most professional manner and deliver the best photos in high resolution using the best professional equipment for exterior and interior photography and using great experience in commercial and art photography.
Studio Prizor's clients are also world known travel portal Airbnb, young fashion designers, Youth Theater of Split and many others.
Have a look at photographs of some villas and apartments by our photographer: Beach Apartment for rent Podstrana Split, Beach Apartment for rent near Split, Apartment on the beach for rent near Split, villa with pool for rent Murter, seafront house for sale Solta island, seafront house for sale near Makarska, and many more.
Upon your request, we'll send you price list which also you can get directly from photo Studio Prizor contact.