Opatija,rich history and picturesque surroundings
Opatija is located in the Kvarner Bay, some 15 km from Rijeka, Croatia's third largest city. The centre of the Riviera, Opatija is surrounded by numerous small towns and villages, from Volosko to Lovran, connected by a seafront promenade Lungo mare.
Opatija is very easy to reach; this Mediterranean oasis is now closer to Central Europe than ever before thanks to its network of new roads. You can, of course, choose other means of transport – a train station, airports and harbours are easily accessible within a 40 kilometre radius.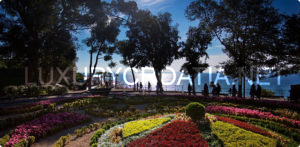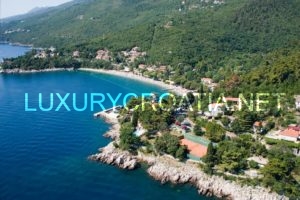 Opatija is a town with rich history and picturesque surroundings. It is a great place to go on the beach, but also for sightseeing. Here you can see buildings of completely different styles. Some of the most known tourist attractions in Opatija are:
Villa Angiolina. Built in 1844 by Iginio Scarpa, a rich merchant from nearby Rijeka, Villa Angiolina was one of the first tourist resorts in Opatija. This building marked the beginning of tourism in Opatija and it was fully renovated in 2000. Tourists can view the richly decorated hall with its painted ceiling, where numerous social events, concerts and romantic weddings are held. Today it also serves as the museum of Croatian tourism.
The Parks of St. Jakob and Park Angiolina were built between 1845 and 1860. These very popular parks are filled with plant life from around the world. They represent the monumental park architecture of Opatija. For many years in a row these parks have been granted the title of the most beautiful parks in Croatia.
Fountain of Helios and Selena
The Fountain of Helios and Selena is located across the street from Hotel Imperial near the church of St. Jacob. Sculptor Hans Rathausky of Graz created the fountain.
Fountain Slatina
Fountain Slatina is centrally located on Opatija's main street in a charming park next to the Palace-Bellevue hotel, right across the street from the popular Slatina beach.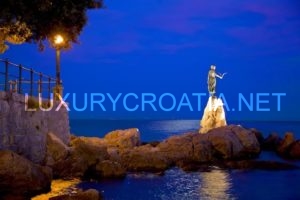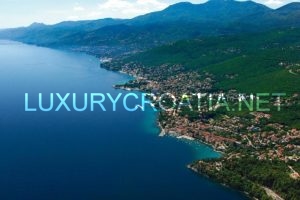 Maiden with the Seagull
This symbol of Opatija is located on the bank of the sea along the popular "Lungomare" promenade. It is the work of the academic sculptor Zvonko Car. The sculpture's connection with the sea originates in Opatija's Austro-Hungarian past. Even by night the Nymph stands in an aura of light coming from the reflectors built into the rocks. Its silhouette lives in photo albums around the world and lures visitors to the Opatija Riviera.
Art pavilion Juraj Matija Sporer
Constructed in 1899, Art pavilion "Juraj Matija Sporer" was originally built as a trendy meeting place for the elite. Today, it is a top art gallery. It was fully renovated in 2003 in the aim of creating a high quality exhibition space and hall for cultural manifestations.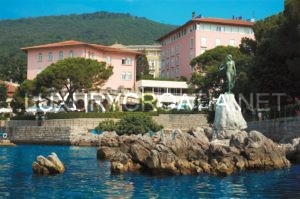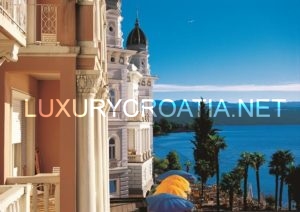 If you would like to rent Villa in Opatija, you can find it here: Villas for Rent in Opatija
If you would like to buy a Villa with pool in Opatija, you can find it here: Buy a Villa with pool in Opatija