Brijuni, heaven on earth
Brijuni are a number of islands located on the Croatian side of the Adriatic Sea, just a few kilometers west from the Istrian peninsula, across the village called Fazana. They are made up of 14 islands and islets with the total surface that covers almost 34 square kilometers ( including the sea belt as well). Because of its great beauty and value, they have been protected as a national park since 1983. Brijuni are sometimes said to be heaven on earth, due to their amazing history, rugged coastline and diverse flora and fauna. Two islands are highlighted in this group for their size, these are Veliki Brijun and Mali Brijun ( translated to Great and Small Brijun), and other smaller islands are St. Marko, Gaz, Okrugljak, Supin, Supinic, Galija,Grunj, Vanga, Madona, Vrsar, Kozada and St. Jerolim. The closest big city is the city of Pula, a town that has it's own airport and good road connections to the rest of Croatia, so Brijuni are easily reached from European and other destinations. The islands are separated from the coast of Istria with a narrow, only 3 km wide channel of Fazana. Fazana is also a starting point for reaching Brijuni, a place where you can take an official park boat and you will be there in about 15 minutes. The line is quite often as well, so you won't have to worry about the connections.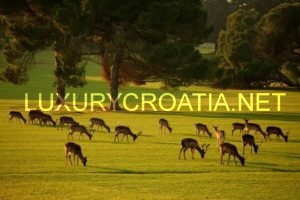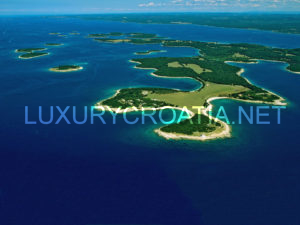 Brijuni are full of history, and the Istrian region got its name after the Illyrian tribe of Histri that inhabited the islands in the first millennium b.c. Later inhabitants of Brijuni were Romans and Byzantines. The island in general were inhabited even in prehistoric times, and in the Roman times a lot of country houses with luxurious villas emerged in this area, a trend that still has its course today. After the world war II, president Marshal Tito picked Brijuni as a home to his personal State Summer Residence.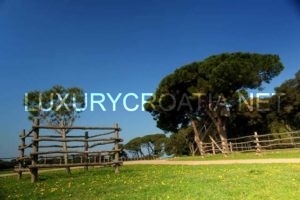 Some of the many historic remains are preserved and saved on Brijuni, such as the Roman country house, the Temple of Venus, Byzantine Castrum, St. Mary Basilica and the church of St. German.
Come enjoy this wonderful place of natural beauties, look at some dinosaur footprints, sight see some of Croatia's heritage and you will be wondering why you didn't come here sooner.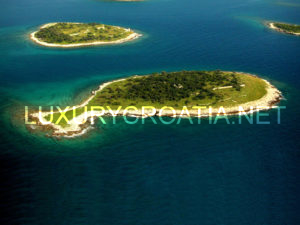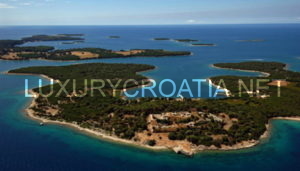 Istria, heart-shaped piece of heaven
If you would like to rent a Holiday Villa on the Brijuni Islands, you can find it here: Holiday Villas for Rent on Brijuni Islands