North Dalmatia
North Dalmatia is one of the biggest and most famous Croatian Historic regions. It is an area of sun, warm sea, olives, wine, fish, poems and picturesque villages with stone-built houses, a truly Mediterranean destination.
The area of North Dalmatia is a true gem in the Croatian coastal line that has a lot to offer to its visitors. Beautiful town of Zadar, located on the coast and known as the historic and cultural centre of North Dalmatia, Pag island, known for their cheese and production of lace, islands of Ugljan and Pašman, Nin which is famous for situating the worlds smallest cathedral, Biograd and Sukosan (with largest yacht marina in Croatia), coastal town of Šibenik, pictoresque islet of Primošten, Rogoznica – nautical paradise, Vodice – youth music festival destination, Kornati archipelago – national park of hundred islands and many other tourist destinations to visit.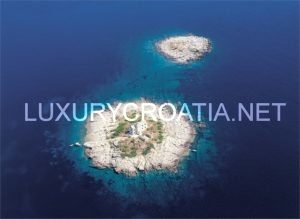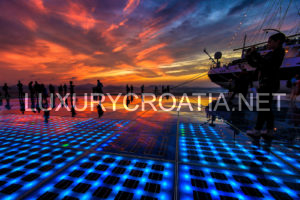 North Dalmatia is an inspirational place filled with natural beauties, ranging from highest mountains, island salt lakes (in Kornati, Telascica) and waterfalls (Krka river) to canyons (Zrmanja river), caves and numerous little islands with beautiful beaches. Many of this natural areas are also preserved as national parks, such as Paklenica, a unique complex of canyons and a wealth of flora and fauna at the entrance to Velebit mountain, Krka river, Kornati islands archipelago, Lake of Vrana (near Pirovac) and others, promising to fulfill your time with beautiful landscapes and unforgetable memories.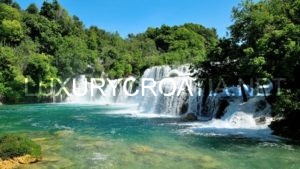 North Dalmatia has good road and highway connections to the rest of Croatia, and therefore with Europe as well, and it also has solid air and railway connections.
The only airport in North Dalmatia is Zadar airport, located in Zemunik Donji, 8 kilometers away from the Zadar's railway station. From April to October, many international companies fly directly to Zadar airport, such as Lufthansa, Danube Wings and Air Alps, RyanAir and German Wings, so North Dalmatia has excellent connections to Great Britain, Germany, Chech Republic, Slovakia, Sweden and Italy. Another connecting airport is Zagreb (capital of Croatia), neighboring airport is Split on the south (in Middle Dalmatia) and Rijeka airport (on Krk island connected with bridge to Rijeka)
North Dalmatia – places to visit, history and heritage – locations to visit: Zadar, Nin, Pag island, Ugljan island, Pasman island, Sibenik, Vodice, Primosten, Rogoznica, Krka waterfalls, Kornati archipelago national park, Paklenica Velebit mountain national park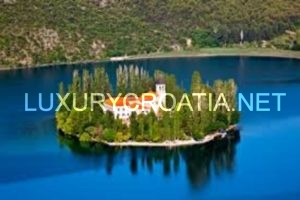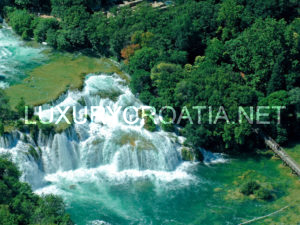 Croatian coast and islands of Dalmatia and Istria