Primosten – authentic Dalmatian village
Primosten is a small town located in North Dalmatia, situated on the Adriatic coast, close to Šibenik town and around an hour away from Split. This makes it very easy to get to Primošten, either with a bus that drives often from both towns or with your own car. It is perfect for a relaxed holiday and as a resort it's location allows you to base yourself and spend your days exploring either Primošten itself or other destinations that are located close to the same area, such as Šibenik, Split, Vodice, Trogir, Krka National Park and others.
History influenced the way Primošten changed in the 16th century, right when the Turks invaded. In that time, Primosten was an islet, and when the Turks started to invade, the island was protected with walls and towers, and a bridge was constructed between Primosten and the mainland.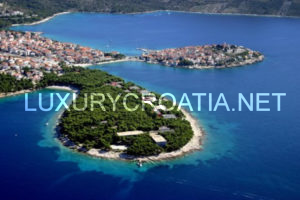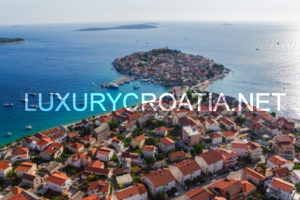 After the Turks left, the bridge was removed, but the islet remained connected to the mainland using a mound. This is also the way that Primosten earned his name, coming from the Croatia word primostiti, or to bridge.
Today, Primosten is a mesmerizing small place with narrow streets and houses, giving you an insight into the Mediterranean atmosphere and life as it once was. You can always take a walk to explore the old streets and relax in the city centre, and during the sunny days make sure you make a visit to some of the beautiful beaches that Primosten hides, the most famous of them being the Raduca beach. A part of it, Mala Raduca, was voted amongst the 10 most beautiful beaches in Croatia. It is a really long and great beach with cristaly clear and shallow water, pebble stones and a spectacular view on the old town of Primosten. There are a lot of nice coffee shops and places to eat along the coast, so you will be able to find anything you might need to enjoy your relaxed holiday while getting tanned on the beach, or reading a book in the shadows of the trees.
There are also a lot of sport activities which you can engage in, such as tennis, table tennis, mini golf, many water sports, volleyball and others, so there will be a chance to have an active vacation as well. Primošten is also known because of its large and beautiful vineyards, which have also been recognized by UNESCO, who is considering to list it on the UNESCO World Heritage site.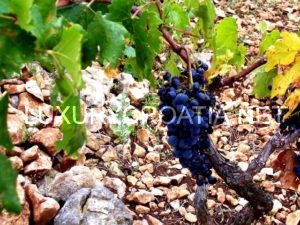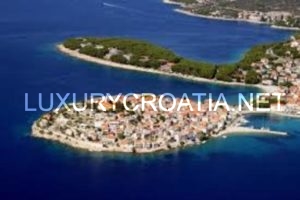 If you are looking for some fun, there is a number of festivities being held during the summer months in Primosten. These include the fishing night, the traditional donkey race,folklore and Dalmatian folk music evenings. If you are looking for a nightlife that will keep you up until the morning, Primosten will offer you one of the best known clubs in this area, Aurora disco club, brimming with top DJ's in the long summer nights.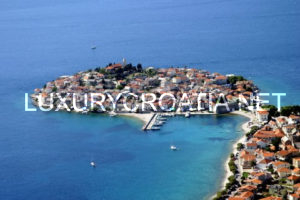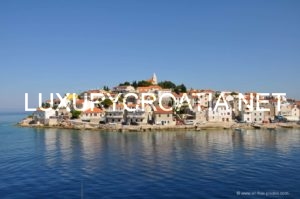 If you would like to know more about North Dalmatia you can find the information here: North Dalmatia
And about National parks, you can find the information here: National parks
If you would like to rent a holiday villa in Primosten, you can find it here; Rent Villa in Primosten
If you you are interested in buying a property in Primosten, you can find more information here: Properties for sale in Primosten