Ston, town of oysters
Ston is one of the hidden gems in Europe considering its historic legacy. Ston is most known for three things – its very well preserved town walls, its salt works, and its oysters. It is a little isolated, on the Peljesac Peninsula which is situated 60 km away from the nearest large city, Dubrovnik.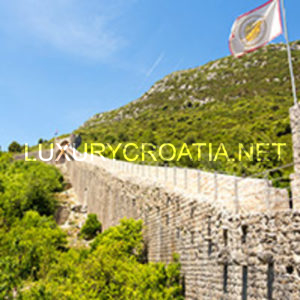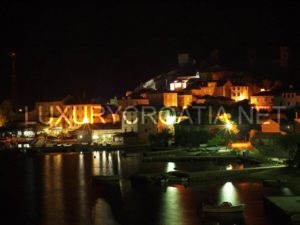 the walls of Ston are perhaps what this little town is best known for – and for a good reason. The walls are much longer than those of its more famous neighbour Dubrovnik at 5km in length, making them the longest defensive structure in Europe; they are sometimes referred to as the 'European Walls of China". Built in the 14th and 15th centuries as a additional defence for the Republic of Ragusa (Dubrovnik) and to protect the lucrative salt pans in the area, the walls also consist of three fortresses – Veliki Kastil (in Ston), Korula (Mali Ston) and Prodzvizd Fort – and a number of towers. The walls once stretched for as long as 7km, but parts were destroyed following the fall of the Republic of Ragusa, and during the 19th century when the stone was used to construct other structures. The walls have long since been protected and, following extensive renovations, were open a number of years ago to visitors.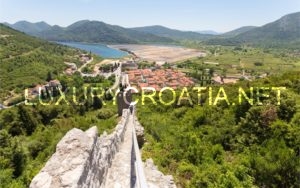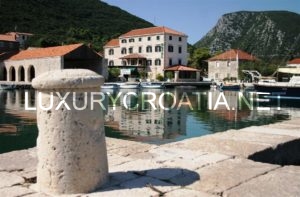 The walls of Ston were built in 1333 when Ston became a part of the Republic of Dubrovnik. Their purpose was to defend the Republic and the peninsula. Dubrovnik government in 1335 and amended in 1370 and is considered one of the best planned and best structured cities in Europe. The walls of Ston were a massive architecture and construction feat. Originally 7000-meters long, they consist of several parts; the Ston city walls, the Mali Ston city walls and the Big wall with its three forts. Its forts and towers are strengthened by 10 round and 31 square flanking towers and 6 semi-circular bastions.The walls were last used in the 19th century for defense of the city and salt pans, and today they are a priceless monument of immense architectural and cultural value. You can visit the Walls during the whole year.
The saltworks were established as far back as the 13th century (although the harvesting of salt in the area is thought to go back much further), and the production of salt contributed to the wealth of the Republic of Dubrovnik. These days, the harvesting of salt from the sea is still done in a traditional manner.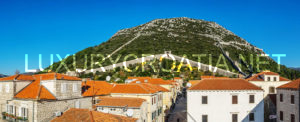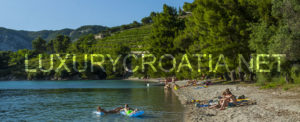 As well as Ston itself, Mali Ston (meaning 'Little Ston') also exists about a kilometre and a half away on the upper side of the Peninsula – you can easily walk between the two.
Mali Ston Bay is where you will find the oyster beds that produce what are commonly referred to as some of the most delicious in the world.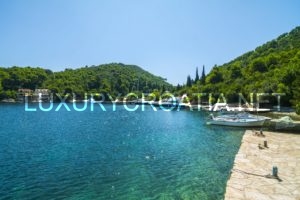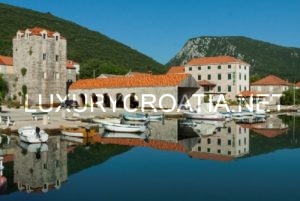 If you would like to rent a Seafront Villa in Ston, you can find it here: Seafront Villas for Rent in Ston
If you would like to buy a property in Ston, you can find more information here: Buy a Property in Ston