PROJECT MANAGEMENT CROATIA is a team of experts ready to do all what it takes to make your project idea into reality. Our team of experts include:
project managers to organize all procedures, supervise all parties, coordinate between investor and all involved parties, refer to investor about all situations, phases and progress of the project, prepare tender to collect offers from construction companies, apply for building permit, appoint supervision engineer, collect and process all related documentation, and other necessary permits from the Croatian authorities, etc.
lawyers to prepare contracts with all parties and companies involved in project, represent investor before any government and other entities;
architects who prepare preliminary project according to your idea, then prepare projects of architecture, water, electricity, static, bill of quantities;
geometers to prepare land marking project;
supervision engineer for the construction period supervision, securing the final approval of the construction;
construction companies with good reputation and reference works proving their professionalism and high quality standards
Croatian real estate brokers, to find a suitable property for you,
tourist rental business specialists to advise you in case your investment will be in tourism business, about what it takes for your property to become profitable tourist rental business.
Some of the projects that our team managed or still managing:
– Korcula Hill luxury apartments, on Korcula island, for investor from South African Republic – managing this project since 2013. providing architects, lawyers, construction companies, subcontractors, furniture, total from the beginning to the end: in this moment finalized 10 buildings with pools, tennis court, basketball court, beach restaurant.. Apartments were sold and now managed for their new owners in rental business. New apartment buildings are in development now, under project management of my team.
– English investor family, constructing luxury villas in Dalmatia, on the coastline and islands of Brac and Korcula. While waiting for buyers, these villas are rented to tourists. My team advised investor regarding rental potential, price, etc. Our experienced expert in renting of luxury villas  was interviewed many times by specialized magazines about luxury villas rentals and tourist market, what high end tourists prefer… . My Project management team took part in project of construction of these villas, completed before 2015.:
Now in development is group of villas by same English investor, in traditional architecture in Hill near Dubrovnik, project management cooperation of my team.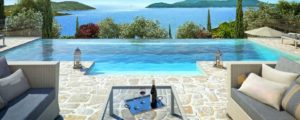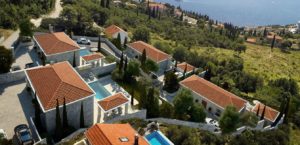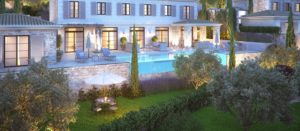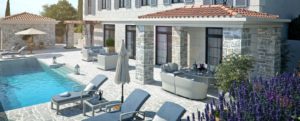 My team is managing also this project in development: Secret Bay Solta island – 82 hotel suites, 21 apartments, 5 luxury villas, restaurant, spa, marina for boats, all worth about 40 mil eur, here is masterplan of this beautiful luxury beach resort, investor is foreign company from Mauritius:
My team is managing new project of Maslina Resort Hvar island waterfront – 5 villas with pool and 12 residences with pool.
Following the flow of nature, the Villas are designed with local and natural materials such as sustainably-sourced CLT wood, terracotta tones, and stone finishes. When you're ready to unwind, enjoy the infinity pool, sauna, or modern fitness area. The Villas are scattered in nature at different heights, coated with green roofs to blend into the island scenery.
The 12 new luxury Residences cascade into the Hvar Island landscape and have been carefully designed using natural materials that flow through the exteriors and interiors. The Residences range in size and offer spacious bedrooms to ensure the comfort of each guest. The kitchen, island, and extensive living room provide generous space for entertaining. Each Residence feels like its own world, with an outdoor garden, terrace, and swimming pool.
My project management team managed projects of construction of villas for individual investors all over Dalmatia.
With great experience and excellent references, we are ready to do any kind or size of project management.
For detailed list of services, please contact us.