About this Property:
Stone house for sale Murter
Stone house for sale Murter has 72 sq.m. and 3 levels. House is completely finished and ready to move in.
This stone house for sale Murter is beautifully decorated and maintained. Stone house for sale has 3 levels, main floor and two upper floors. On the main floor of the stone house are kitchen, dining room, little pantry, and a small bathroom with a toilet. On the first floor of the house for sale is 1 bedroom and a big bathroom. On the second floor, there is a 1 smaller bedroom and a terrace with sea view. All of the construction materials and furniture in the stone house are high end quality. House is full of interesting and well decorated details, such as a colored brick wall, and wooden bars that hide kitchen furniture. Stone house is located in the old town, just 100 m away from main square. There are small market and few shops close to the stone house for sale. Island Murter has many famous beaches to offer. There are also many isolated, well hidden beaches for people who like their privacy. Island Murter is easy to reach because it is connected with land by a small bridge that is lifted up two times daily in the summer months. Kornati and Krka are nearby, just half hour drive.
SOLD!
Property buying in Croatia for non-EU citizens is governed by the principle of reciprocity. This means the right of an individual to buy property on the condition that Croatian nationals are permitted to buy property in the origin country of the purchaser. For EU citizens rule is that they buy in Croatia same way as Croatians, except agricultural land. If foreigner want to buy agricultural land, company has to be formed which will buy agricultural land.
As in all property transactions, the buyer should always use the services of an independent lawyer who acts solely for them. We are glad to recommend experienced and reliable solicitor. It is also essential that the lawyer should speak both Croatian and English fluently.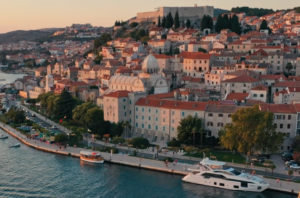 Read more about buying property in Croatia here.
Find your route to Island Murter here.
Read more about this property here Croatia Murter sea view stone house for sale.