About this Property:
Large house for sale with 11 apartments Murter area Croatia
This amazing property is a large house for sale with 11 apartments Murter area Croatia. Each apartment is about 35 to 40 m2 size and most of them with a breathtaking sea view and sunset. The apartments are fully furnished and equipped, and have been successfully rented out seasonally for years. They have a loyal customer base that appreciates the proximity to the sea and the beach, which is only 150 m away.
The house also has a basement, a large covered terrace, a garden, and solar collectors installed to provide heating water for the entire house. There are also two more spacious apartments on the north side of the house, which you can buy at extra price.
A golden opportunity for you to own your dream house in Croatia with 11 furnished apartments, 8 of which have a gorgeous view of the sea and spectacular sunsets. This house provides all the necessary amenities for a great income from rental business. We can calculate possible rental income after house is refreshed with new furniture. House can be easily turned into hotel.
Price of 690 000 EUR is more than fair price for 11 apartments, already in rental business, which you only need to continue, or even improve results with small refresh of this large house. Another possible great profit is to sell each apartment separatelly, and get quick return on investment and good size profit.
This is a rare opportunity to own a beautiful property in a great location, with plenty of potential for personal use or business. This is not just a house, it's an investment in your future. Don't miss this chance and contact us today to arrange a viewing!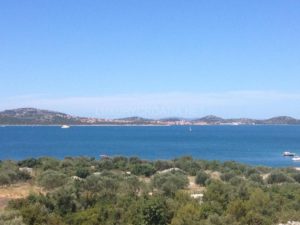 Read more about Sibenik area here.
Read more about this property here Croatia Murter area large house for sale with 11 apartments.