About this Property:
Land near beach for sale in Sukosan
Land near beach for sale in Sukosan has 740 sq.m. and it is located in Sukosan, just 10 km from Zadar.
Land near beach for sale is located just 200 m from famous beaches in Sukosan. It is possible to build a family house. There is direct road access to this land near beach for sale. All the infrastructure requirements are nearby. The price for the land near beach is 185 000 EUR.
Zadar is very famous and visited city of Croatia. Zadar is a beautiful, 3000 years old centre of North Dalmatia, resting on the coast of the Adriatic sea that will give you an opportunity to testify its vivid history and enjoy the contemporary aspects of its culture today. Zadar evolved a lot through the years, transforming itself from a prehistoric settlement to an Illyrian village to a Roman municipality and surviving other transformations until it was finally liberated and reunited with the rest of Croatia in 1993. As the Croatian National Tourist Board says, the region of Zadar tells the story of the sources of Croatian cultural heritage better than any book. There are other mesmerising things to see in Zadar. The Sea Organ, situated on the west side of Zadar's riva, appearing to be only a few stairs descending into the sea, whilst hiding the genius engineering that hides under the sea.
Croatia has much to offer for the property buyer, including an enormous variety of landscapes, a wide choice of unique cities, towns and villages, a great climate, wonderful beaches and crystal clear sea. Ease of access from the rest of Europe, the clear waters of the Adriatic and an ever-improving infrastructure are good reasons to visit Croatia. Croatia also officially became the 28th member state of the European Union in July, 2013. This is a result of the impressive progress made by the country as an independent state, and definitely helps to promote Croatia tourism-wise. Property market in Croatia became more open to European Union citizens who are now able to buy on the same terms as local Croats (except agricultural land and land in national parks). This burning of red tape in the buying process is not only speeding up the property buying procedure. It also encourage more buyers to purchase in Croatia with confidence.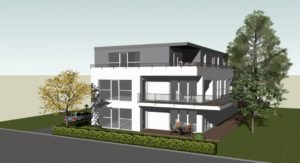 Find your route to Sukosan here.
Read more about buying property in Croatia on our blog.
Read more about this property here Croatia Zadar area sea view land for sale.