About this Property:
Dream Home with Sea View and Garden in Orebic Croatia
Check right now this dream home with sea view and garden in Orebic Croatia, if you are looking for a spacious and cozy house in a quiet and beautiful location. Do you want to enjoy stunning views of the sea and the island of Korcula from your own terrace? Do you love nature and greenery? If you answered yes to any of these questions, then this house in Orebic is perfect for you!
This house has everything you need for a comfortable and relaxing lifestyle. It has 130 sq.m. of living space, two bedrooms, two bathrooms, a kitchen, a storage room, and a basement. It also has a large garden on the back side, surrounded by greenery, where you can grow your own fruits and vegetables or just relax in the shade. On the east and north sides, there is no construction, only a green zone, ensuring your privacy and peace.
The best feature of this house is the amazing sea view from the terraces. You can admire the blue water and the sky, watch the boats and the ferries, and enjoy the sunsets every day. The house is oriented to the south, so it gets plenty of natural light and warmth. You can also walk to the beach, the shops, the restaurants, and the ferry port in minutes.
This dream home is not only a great place to live, but also a great investment opportunity. It has a lot of potential for expansion or renovation. You can add another floor or extend the footprint to suit your needs and preferences. The price for this Dream Home with Sea View and Garden in Orebic Croatia is only 230 000 EUR, which is far below market value. This is a rare chance to own a dream home with sea view and garden in Orebic.
Don't miss this opportunity! Contact us today to schedule a viewing or to make an offer. We would love to show you this house and help you make it yours.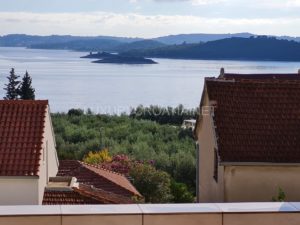 Read more about Orebic here.
Read more about this property here Croatia Orebic Peljesac sea view house with garden.