About this Property:
Stone Villa with a Pool for Rent, Klek, Dubrovnik
(RE: V-ST-FR-01)
Stone Villa with a Pool for Rent, Klek, Dubrovnik  – In the south of Dalmatia, in the county of Dubrovacko-Neretvanska, upon the hill rises a beautiful villa, entirely made of stone.
This stone villa with a pool is luxuriously furnished in an elegant antique style, its interior is hand made of centennial oak wood, fully equipped for up to 15 people.This is an ideal place for nature lovers in search of tranquility. This site is also very rich in olive plantations, of both recent and ancient origin, planted by our ancestors.
This place is rich in antique archaeological remains as: the Church of Saint Stjepan (built in the 15th century), funerary steles (15th century), the Church of Velika Gospa (17th century), fortress of Smrden-Grad (17th century).
Accommodation: 5 bedrooms with bathrooms:
Bedroom 1 (double bed + extra single bed, nightstands, closet, satellite TV, air conditioner, mirror, bathroom/shower cabin)
Bedroom 2 (double bed + extra single bed, nightstands, closet, satellite TV, air conditioner, mirror, bathroom with bathtub)
Bedroom 3 (double bed, nightstands, closet, satellite TV, air conditioner, mirror, bathroom/shower cabin)
Bedroom 4 (double bed, closet, nightstand, satellite TV, air conditioner, bathroom shared with room n.3)
Large room (double bed + extra bed for 2 + 1 additional single bed, bathroom/shower cabin)
The entire house is air-conditioned (heating- cooling).
Villa can accommodate up to 15 persons. It consists of total 12 regular beds + 3 extra beds.
All the rooms have a beautiful panoramic sea view.
Ground floor:
Two separated toilets (male / female), pantry, dining room (big table for 12, chest of drawers, living room, sitting set, big satellite TV, air conditioner, DVD player, stereo, furnace, fireplace, fully equipped kitchen (dishwasher, stove (oven included), big fridge (ice box included), microwave oven, coffee / water machine.
Terrace:
Big table, bread oven, fireplace, summer kitchen…
Wine cellar:
Filled with high-quality wine sorts of our region, rakia, olive oil (high quality, grown at nearby plantations), Dalmatian smoked ham, cheese in olive oil. Everything in the cellar is at your service at additional charge.
Outside amenities:
Swimming pool (10m x 4m) with summer terrace, deck-chairs, parasols…
Bowls, tennis court, children contents ( swings, slide, seesaws… ).
Overall surface of the house is cca 280 m2, overall lot surface 30 000m2.
Guaranteed parking spaces for all clients right outside the house.
Minimum stay in July and August is 7 days.
Last minute offer!!! For available period August 12 – 23 2017 440€/day
Prices 2018 per day in Eur:
27.10.-01.12. & 14.04.-28.04. 195 €
13.10.-27.10. & 28.04.-19.05 235 €
22.09.-13.10. 270 €
15.09.-22.09. 320 €
19.05.-26.05. 360 €
26.05.-09.06. & 01.12.-15.12. 380 €
08.09.-15.09. 420 €
09.06-23.06. & 25.08.-08.09. 470 €
23.06.-30.06. & 15.12.-22.12. 490 €
30.06.-07.07. & 22.12.-29.12. 630 €
18.08.-25.08. 660 €
07.07.-21.07. 730 €
21.07.-04.08. 790 €
04.08.-18.08. 830 €
29.12.-06.01. 990 €
Prices 2019 per day in Eur:
October 26th – November 30th and April 13th – April 27th/195€
October 12th – October 26th and April 27th to May 18th/235€
September 21st – October 12th/270€
September 14th – September 21st/320€
May 18th – May 25th/360€
May 25th – June 8th and November 30th – December 14th/380€
September 7th – September 14th/420€
June 8th – June 22nd and August 24th – September 7th/470€
June 22nd – June 29th and December 14th to December 21st/490€
June 29th – July 6th and December 21st to December 28th/630€
August 17th – August 24th/660€
July 6th – July 20th/730€
July 20th – August 3th/790€
August 3th – August 17€/830€
December 28th – January 5th/990€
There is a 300€ security deposit required. It is returned at the end of stay if there is not damage to the property.
Price does not include final cleaning which is charged 170€ upon arrival at the villa.
Price includes: water, electricity, gas,  air conditioning, bed linens, Internet, use of massage pool, tennis court, soccer court and bocce court.
Additional services at extra charge: babysitting, additional cleaning, preparation of traditional meals, dinners, suppers, purchase of high quality vines from the winery (located within the villa), purchase of homemade olive oil, rent-a-boat etc.
Check-in: from 4:00 PM. Check-out: till 10:00 AM
We organize a special one day trip for our guests:
– FISHING
TOUR WITH A LUXURY BOAT
SWIMMING AND DIVING
VISIT ROMANTIC AND HIDDEN ISLANDS NEAR US
TEST HIGH QUALITY WINE FROM PLANTATION
VISIT OUR VINEYARDS
LUNCH ON TERRACE RIGHT NEXT TO THE SEA
PRIVATE BEACH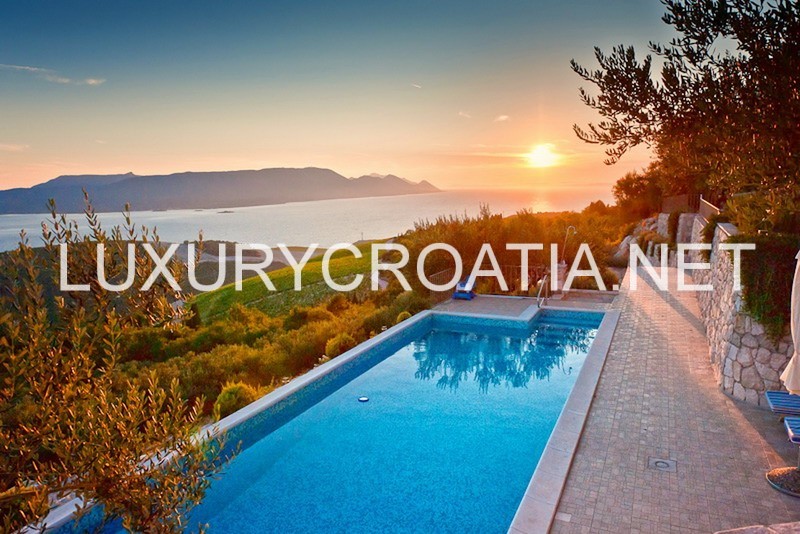 If you want to know more about Dubrovnik, click here: Dubrovnik