About this Property:
Seaview House for Sale, Gradac area
(HO-ZA-KS)
Seaview House for Sale, Gradac area is situated in a very quiet location outside of the city rush. Considering the position and ground plan there is possibility for expanding or adaptation. The house is perfect for resting, spending vacations, living or tourism. Distance from the main beach is 8 min walking and from the town center too.
House size is 100 m2 and the plot size is 196 m2. Infield is 96 m2 and it has parking place for 3 cars and a garden.
House has basement, ground floor and the first floor. In the Ground floor there is kitchen, dining room, living room and a bathroom. On the first floor there are two large bedrooms with a balcony with a seaview and bathroom.
In this small quiet town there are buses and the house is only 3 min away from bus stations, and ferry port for Hvar and Korčula. Bigger towns are only 30 min away (Makarska, Ploče).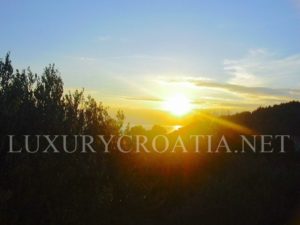 Makarska is a tourist resort and a small city, located on coastline of the Adriatic sea of Croatia, around 60 km from Split on one side, to around 140 km away from Dubrovnik on the other side. The whole surrounding region is known as Makarska Riviera, with Makarska always being it's centre. Makarska is also famous as a medical resort for the senior generations.
The shape of the deep sheltered bay reminds of a horse shoe, and the beautiful sea nature is accompanied by the Biokovo mountain rising from the other side, creating a mesmerizing sight to see. This attractive natural setting, good climate and a lot of tourist attractions make it one of the most popular tourist destinations on the Croatian coast. Makarska has a long waterfront promenade with palm trees, bars and cafes overlooking the harbor, a great place to go for a walk and relax in the shadows while sipping your morning coffee.
If you want to know more about Makarska, click here: Makarska