About this Property:
Great house for sale in Makarska riviera
(HO-MP-MM-01)
Great house for sale in Makarska riviera in a settlement called Gradac-Podaca. Podaca is a wonderful and typical dalmatian settlement, invested mostly in tourism with increasing demand for accommodation due to its great offer.
The house is located in an attractive location, on the very beach in immediate vicinity to all tourism facilities. Due to the location of the house very close to the sea, the house is very desirable among tourists which want to enjoy the unforgettable sunset and the sounds of the sea.
The house sets out over three floors with its own entrance, and each apartment overlooking the sea and sandy beach.
There is a furnished garden in front of the house and a dock for boats. Apartments in the house are already rented,and there is a great opportunity to extend the offer.
The house has all necessary documentation.
There are connections to the city water and telephone, as well as the system of heating, air conditioning and ventilation.
Building permit, usage permission and certificate of ownership obtained.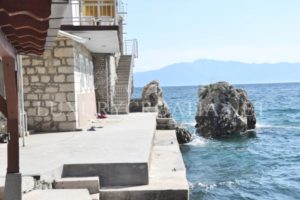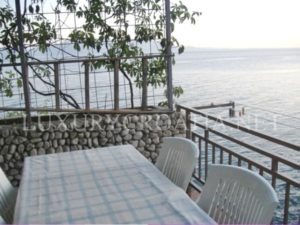 Makarska is a tourist resort and a small city, located on coastline of the Adriatic sea of Croatia, around 60 km from Split on one side, to around 140 km away from Dubrovnik on the other side. The whole surrounding region is known as Makarska Riviera, with Makarska always being it's centre. Makarska is also famous as a medical resort for the senior generations.
The shape of the deep sheltered bay reminds of a horse shoe, and the beautiful sea nature is accompanied by the Biokovo mountain rising from the other side, creating a mesmerizing sight to see. This attractive natural setting, good climate and a lot of tourist attractions make it one of the most popular tourist destinations on the Croatian coast.
If you want to know more about Makarska, Click here: Makarska 
Find out here information about buying property in Croatia – Buying procedure, Costs and Fees