About this Property:
Restored villa on isolated location, Motovun, Istria
(RE-V-VS-MI)
Restored villa on isolated location, Motovun, Istria – IstriaVilla is a new but very old restored villa with 6 bedrooms and 5 bathrooms.. It is on a breathtaking isolated location with a large pool (100 m2) and outdoor jacuzzi. In the hart of Istrian wine and truffle country. It is overlooking the medieval town of Motovun and it has a spectacular view. The coastal town of Novigrad is at 20 km. The interiors are filled with antique furniture and additions from the owners travels around the world. So it is filled with character but it also have modern technology like WiFi, Air-conditioning, Smart TV.
This 6-bedroom villa has air conditioning, a terrace with a large pool and seating area. Guests can enjoy mountain views from the rooms and the terrace.
Kitchen is fully equipped and features a dishwasher and an oven.
At this villa guests have free bikes.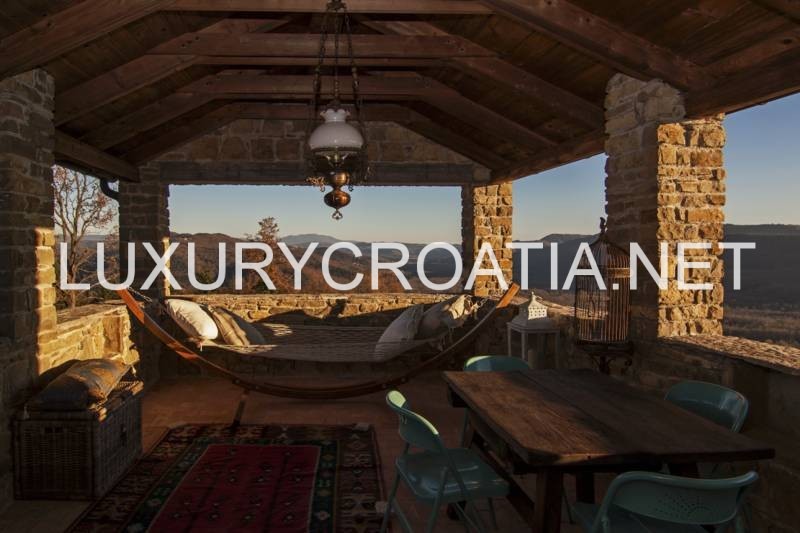 DISTANCES:
beach: Novigrad at 20 km
airport: Trieste (Italy) at 55 km, Pula at 77 km
restaurant: Livade at 2 km
shop: Livade at 2 km
Prices per day in 2020 in EUR:
04.04 – 10.04 615 EUR
11.04 – 17.04 825 EUR
18.04 – 12.06 555 EUR
13.06 – 03.07 615 EUR
04.07 – 17.07 686 EUR
18.07 – 03.09 825 EUR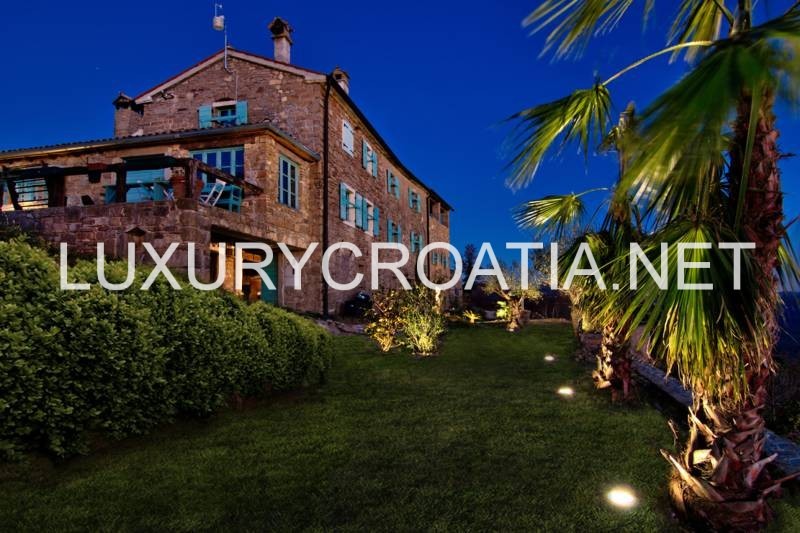 Welcome to Istria, a heart-shaped piece of heaven on the Adriatic. This beautiful piece of land is the largest peninsula in the Adriatic sea, known for their mild climate, clear blue sea and overflowing with natural beauties and heritage that you are yet to discover. It is located between the Gulf of Trieste and the Kvarner Gulf, and this area includes the Ucka mountain ridge and a few rivers, such as Dragonja, Mirna, Pazincica and Rasa, creating a wonderful surrounding to enjoy yourself in.
If you want to know more about Istria, click here: Istria
If you are interested in spending active vacations, check our offer here: Excursions, trips and adventure Sports