About this Property:
Old stone house by the sea for sale, Hvar
(OL-ST-SH)
SOLD!
Old stone house by the sea for sale, Hvar is located on the southern coast of this famous Croatian island. This small harbor is known by its untouched nature, great white vine and crystal clear Adriatic sea. The gross surface of the house is 120m2 . The distance from the sea is 300 meters and the view is just perfect. The house is organised on 2 floors. It is possible to reach it by a car and park near by. This is a perfect destination for someone who wants to escape from everyday rush and enjoy the beautiful landscape of the island Hvar.
The ground floor consists of two taverns. By the house you will find a small stone kitchen (25m2) with a fireplace.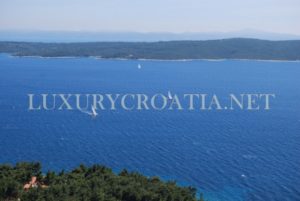 Hvar
The island of Hvar is located in the Adriatic sea in the central part of Croatia's Dalmatia. It is the fourth island by its size, also called the "sunny island" due to the many hours of sunshine in the year, almost 280. The local hoteliers take pride in this, so if it happens that it snows on Hvar, your stay there is for free, however, this is a bet you are sure to loose. Lavander actually happens to be one of the symbols and main exports of the island, so make sure to explore this beautiful plant on Hvar. The easiest way to get to Hvar is by hoping on a catamaran that runs daily from Split to Hvar town, and you will be there in an hour or two, Split's airport makes it easy to visit Hvar.
If you want to know more about Hvar Island, click here: Hvar Island
Find out here information about buying property in Croatia – Buying procedure, Costs and Fees