About this Property:
Cottage stone villa in greenery for rent, Starigrad, Hvar
(VO-HV-SG)
Cottage stone villa in greenery for rent, Starigrad, Hvar is located in Starigrad's field which is UNESCO protected area. Because this is a protected area there is 2.5 km od macadam path and vineyards, but bicycles are provided. There is also a bicycle path for riding, and near there is a small family craft so you can buy handmade souvenirs. This 3-star villa is surrounded by Mediterranean plants and vegetation in a peaceful and isolated environment. Cottage stone villa is made of old stone and it keeps the cool temperature inside the house, but there are also air-conditioner and ceiling fans.  In this offer, you can also find there a small bungalow which is used as a relaxing room. There are Mediterranean plants around the cottages that create shade during hot summer days. It has also a pool in the garden and an open shower. There are air conditioning and a dishwasher in this stone villa.
Pets are welcome – NO additional charges.
Categorization: 3*
5 beds + 2 extra beds = 7 pax
There is also a kinder bed in the house.
Distance from the sea is 800 m
2 LED TV
5 bicycles (gratis)
Outside fireplace/ bbq
children playground/ toys
beach equipment
welcome drink
Wi-Fi
air-condition- in all houses
washing machine and dishwasher
Facilities and distances: grocers 3 km, supermarket 3 km, restaurant 3 km, sandy beach 1.5 km, bus stop 3 km.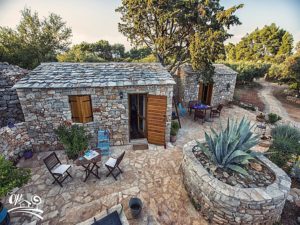 Weekly rates include: use of all facilities and amenities, VAT, tourist tax, wi-fi, linen, towels, water, electricity, gas, soaps, shampoos and shower gels, washing machine and dishwasher, daily pool cleaning (7AM), final cleaning and welcome package (cake, wine, olive oil).
All additional services upon request prior to your arrival.
Towels, bed linen and tablecloths are all provided. Towels are changed on a daily basis while linen is changed every 3 days.
Weekly rates do not include all additional services.
Quad- available on request with additional cost
In July and August minimum stay is 7 days
Rest of the year – 3 days
Change over day- any day of the week
Damage deposit 100€
PETS ARE ALLOWED!
Prices per week and per day in 2020/€
11.04. – 09.05. 120 EUR
09.05. – 06.06. 170 EUR
06.06. – 27.06. 210 EUR
27.06. – 11.07. 250 EUR
11.07. – 18.07. 300 EUR
18.07. – 29.08. 330 EUR
29.08. – 19.09. 210 EUR
19.09. – 17.10. 150 EUR
17.10. – 05.01.2021. 120 EUR
* for season 2019. guests can rent a boat and have an organized excursion for a discounted price!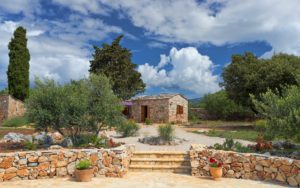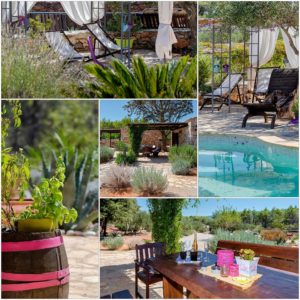 About Stari Grad Plain know as Agar or Hora (field):
You can watch a short 4 min video by clicking here —> STARI GRAD PLAIN UNESCO 2008.
When the Greeks arrived from Pharos 384 BC they established a settlement what is now called Stari Grad. The Plain is also known as Ager or Hora and has been awarded UNESCO World Heritage Status in 2008.
Stari Grad Plain has been described as the largest most productive field on the Adriatic Coast, where little has changed since the Ancient Greeks introduced an agricultural colony more than 24 centuries ago. Parcelization of Starigrad's Field is one of the great work of Greeks culture in the Mediterranean. The land has been divided into geometric parcels, divided by stone walls and had a rainwater collection system including gutters and water storage. The basic Greek parcelization has remained untouched for 2400 years due to the burning historical events over the centuries and later divisions of the land within the field. The unique value of the Stari Grad Plain was recognized by these criteria:
The land parcel system, dating from the 4th century BC, of Stari Grad Plain witnesses to the dissemination of the Greek geometrical model for the dividing up of agricultural land in the Mediterranean world.
The agricultural plain of Stari Grad has remained in continuous use, with the same initial crops being produced, for 2400 years. This bears witness to its permanency and sustainability down the centuries.
The agricultural plain of Stari Grad and its environment are an example of very ancient traditional human settlement, which is today under threat from modern economic development, particularly from rural depopulation and the abandonment of traditional farming practices.
Greeks also built stone shelters known as trims that are interspersed in the field and all the succeeded generations have respected and maintained the original layout and crops as an example of Ancient Greeks life.
If you want to know more about Hvar Island, click here: Hvar Island
If you are interested in spending active vacations, check our offer here: Excursions, trips and adventure Sports