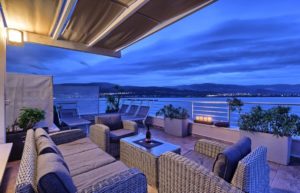 How to find yourself the best villa for rent in Croatia?  Here are few tips that can help you.
First of all, when you plan to go? How many persons are in your group (meaning how many bedrooms you need)? Which budget you prepared for renting villa in Croatia?
Most of tourists rent villa in Croatia during summer period because sea water is warm for swimming and landscapes are breathtaking, a lot tourist activities take place all along the coastline and islands, and all restaurants and bars are open. In summer there are temperatures between 28 to 39 degrees Celsius. Summers are very dry with very low humidity. Sea water is extremely clean and salty. Swimming in the sea helps reduce some health problems.
But also spring and autumn time is perfect for visiting Croatia. Sea water is warm enough for swimming, air temperatures vary from 20 to 30 degrees Celsius. Advantage of spring or autumn visit of Croatia is less crowded and more relaxing locations which herds of tourists have not yet occupied.
Croatian villas for rent
When you are looking to rent villa in Croatia have in mind that most of villas have strict policy regarding arrival and departure day. It is Saturdays and minimum stay of 7 days in peak season time, which is July and August.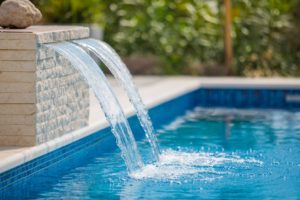 The rest of the season most of villas accept 5 days minimum stay and arrival/departure day can be any day.
Another useful information for all of you who are looking to spend lovely vacations in Croatian villa: price usually include set of towels and bed linen which are changed once or twice per week, final cleaning fee and tourist tax. Also price usually include free WI FI internet, TV channels (EU channels), free parking and use of all amenities, utilities, water and electricity consumption, heating and cooling.
Regarding budget level, Croatian villas for rent are set in wide range of prices. Price depends on many factors. Main factors that influence the price of villa per day is capacity of villa, number of bedrooms and bathrooms. Also if villa has pool, this also makes price impact. If villa is seafront, price will be higher than for villas which are close to the sea but not directly on the sea.  If villa is equipped with luxury items and amenities, that also reflect the price level.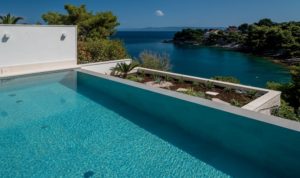 In my agency there is array of villas in all price levels, from cozy house with pool for rent, stone cottages for rent, to large family villas for rent and luxury villas with pool for rent. The best are of course seafront villas for rent or beach villas.
Additionally, for some villas we can organize yoga classes with experienced yoga teacher.