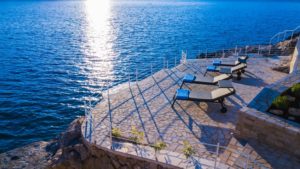 Dubrovnik villas
Dubrovnik is one of Croatian top destinations. It is no wonder why. Historic heritage of this beautiful stone walled town is so rich and so diverse that you need days and days to explore all that wonderful, amazing history. Wherever you look, there are so many things to see, explore, look, find, discover in Dubrovnik.
Even we locals find Dubrovnik so irresistible that we travel few hours to reach Dubrovnik, just to have coffee on Stradun and wander the narrow streets, enjoying that special feeling of the past times that are so alive here in Dubrovnik.
The Old Town is no cars zone. Parking around Old Town is hard to find in summer time. It is best if you can park in larger public garage which is walk distance from the Old Town. Another good option is to hire a taxi or Uber (download application to your mobile phone). Old Town is walking zone. There are so many things to see inside Old Town that you could explore for days and still a lot left to see. Inside Old Town you will find the best fish restaurants, and all other kind of restaurants.
I recommend fish restaurants because those are the best local restaurants serving the best Croatian coastal cuisine which is a lot like Italian and Mediterranean. Do not forget to taste Croatian wines. In some of next blog posts I will talk about Croatian wines. Also enjoy Croatian olive oil, it is one of the best in the world, extra virgin olive oil from Dalmatia and Istria. You can buy olive oil directly from the producers. If you don't know where to find them, contact me. There are local tasting shops for wine and olive oil where local producers offer you to taste and to buy their wine or olive oil.
Dubrovnik booking
In Dubrovnik Old Town we have in offer beautiful apartments, in old stone houses inside walls, inside walk zone. If you look to rent apartment in Dubrovnik, contact us.
We also have in offer villas for rent in Dubrovnik and in the area, nested by the sea or on the hillside around Dubrovnik, with fantastic panoramic sea view, so do not hesitate to contact us. If you look to book in the peak season (July or August), I suggest that you make booking at least 6-8 months before, to be able to choose the best villa at the best price. Some villas offer early booking discount so it is worth to book on time, while the dates in the best villas are still available.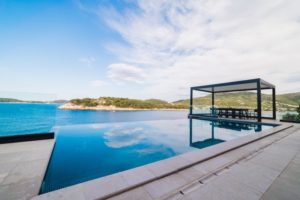 If you need any info about Dubrovnik, where to eat, what to see, where to stay, we are happy to provide all info. We are locals, Croatians.
We also have in our offer holiday villas for rent in Dubrovnik area, stone cottages with pool for rent in Dubrovnik area, luxury villas for rent in Dubrovnik area, seafront luxury villas for rent near Dubrovnik, waterfront villas for rent in Dubrovnik, seafront small hotel rooms for rent and many more beautiful holiday villas for rent in Dubrovnik and area.
How to get to Dubrovnik by road, plan your trip with Via Michelin.