About this Property:
Stone house for sale on Island Brac
Stone house for sale on Island Brac is located just 10 minutes by car from the beach. It has 80 sq.m. and offers amazing view of the area.
This stone house for sale on Island Brac has 2 levels. Main ground is furnished as a restaurant. On the first floor of the stone house for sale is 2 bedroom apartment with toilet, living and dining room. There is terrace entrance from the living room. Near the stone house is location which offers amazing view of Zlatni rat beach and Island Hvar. Stone house has pantry on the first floor.
SOLD!
Brac Island is Croatia's third largest island and the largest island in Dalmatia, located in the center of this Dalmatian region. Not only is it the largest island in central Dalmatia, it is also the highest island of all islands in the Adriatic with the highest peak at Vidova Gora where it reaches 778 meters. The weather is very sunny on Brac, with around 2700 hours of sun per year. The island is located perfectly close to mainland, especially to the city of Split so you can arrive to the island easily. Brac has its own small airport, open mostly during the summer season, but it is more likely that you would arrive with air traffic to the airport in Split and then transfer to a ferry from Split to Supetar.
LuxuryCroatia.net team is real estate broker with 10 years of experience in real estate sales in Croatia. Our team will guide you through the buying procedure, give you all relevant advice and successfully complete your process of purchase. We provide you with complete information and instructions about way to buy property in Croatia. There are some small differences in purchase procedure in Croatia compared to other EU countries and we are here to inform you and guide you through all the process.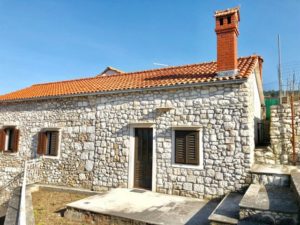 Find the ferry schedule here.
Read more about Island of Brac here.