About this Property:
(ST-W-1)
House with a stunning sea view for sale on the Island of Solta
House with a stunning sea view for sale on the Island of Solta is house located only about 150 meters from the sea. The size of the house is 90 m2 and the size of the land plot is 300 m2. The house has two floors. It has three bedrooms. On the first floor there is a nice terrace with a beautiful sea view.
Island of Solta is an amazing place to spend your vacation. It is located in the central Dalmatia in the Adriatic Sea. It is situated only 9 nautical miles south away from Split, west of the island Brac and east of the Drvenik islands. Due to its close position to Split and regular daily ferry lines or catamaran arriving to the harbor of Rogac, it has good connections to the mainland of Croatia and furthermore to the rest of the Europe.Solta will assure time well spent relaxing and tanning on the sun near the beach, however, if you are looking for a bit more active holiday, the island has other things to offer as well. There are marked paths and trails along the settlements on the island, making it perfect for a hiking or biking experience in the nature. If you are more into the sea, you can rent a kayak in Necujam or Maslinica and go on an sea kayak adventure in the Adriatic sea or explore the islets around the island, or if you want to dig a little bit deeper, the island has a scuba diving centre where you can experience the underwater beauties and secrets of Solta. After a day spent discovering Solta, make sure to treat yourself to some of the islands specialties. There is a number of family-run farms on Solta, involved mostly in making olive oil from their own localy grown olives, growing fruits and fishing. This will give you a chance to learn the art yourself and to taste the wine that the families have created in the same cellare where they made it. Don't miss out on the tasteful olive pate either, served with anchovies and other sea food culinary specials from the locals.
House with a stunning sea view on the Island of Solta for sale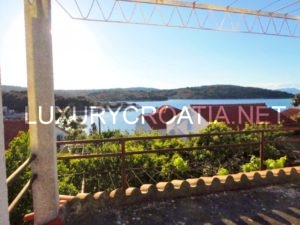 If you want to know something about Solta Island, click here: Island of Solta
Check here information about buying a property in Croatia: Buying procedure, Costs and Fees