About this Property:
Croatia Peljesac Orebic sea view land for sale
Croatia Peljesac Orebic area sea view land for sale has 732 square meters and it is located about 600 meters away from the sea.
Land for sale has road access available. Price for Croatia Peljesac Orebic area sea view land for sale is 65 000 EUR. This lovely, little town is another hidden gem in South Dalmatia, on the southern coast of the Pelješac Peninsula. it's also a relatively undiscovered and therefore a relaxing and quiet place to stay. Orebić town of sailors is in the heart of Croatian wine country. The entire peninsula is prime wine growing territory, and there are many beautiful wineries all over the island.
Orebić has a lot of of lovely little beaches, some sandy and some shingly, bordered by groves of tamarisk and pine.
Orebic is located towards the tip of the Peljesac Peninsula, opposite the island of Korcula. Once upon a time very well known for its maritime industry – which reached a peak in the mid-19th century during the Austro-Hungarian – these days it is probably the best known resort on the Peljesac Peninsula. It is home to some lovely beaches, including that rarity in Croatia – sandy beaches! (Check out Trstenica Beach in particular.) The area is also a suitable location for a range of activities, including surfing and diving.
LuxuryCroatia.net is Real Estate Agency that has 10 years of experience in sale of all kind of Croatian properties. Our small but dedicated team of experts can search and find your adequate property, if you can't find it in our listings of more than 1500 Croatian properties for sale. We are locals, Croatians, with experience in sales of properties and have visited all Croatian coastal and island destinations and locations, so that we can help you with advice about amenities of location that is of your interest. We know every inch of our country, every village, bay, island, we are proud of Croatian rich heritage and history.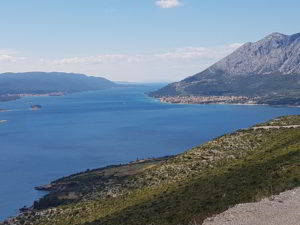 Find your route to Orebic here.
Find out more about buying property in Croatia here.