About this Property:
Beachfront modern villa for rent Opatija Istria
(VI-OI-AZ1)
Beachfront modern villa for rent Opatija Istria is a beautiful luxury villa located in Istria, in lush greenery directly on the seafront with the beach in front of the villa. Villa capacity is 10 guests. This modern luxury villa has a surface of 500m2 and consists of two luxuriously furnished three-room apartments which can be rented as a whole or separate. The beachfront luxury villa features from the outside feature a number of terraces for outdoor dining and sunbathing, heated swimming pool with deck and deckchairs and a jacuzzi. Villa offers direct access to the sea, so you can refresh yourself anywhere. Few steps away you can find a beautiful stone beach with the clear sea. Apart from the Mediterranean cultivated garden, there is the longest promenade on the Adriatic coast just below the villa.
Beachfront modern villa for rent Opatija, Istria is designed from the inside according to the highest design standards what makes it truly the ideal place for the ultimate luxurious holidays directly on the seashore. Interior is carefully chosen for your highest comfort and it is ideal for guests who seek privacy in a prestigious holiday destination. The villa offers a private car entrance, a garage, parking space, and video surveillance.
Villa has 6 bedrooms and 4 bathrooms, two dining rooms, two equipped kitchens with all the appliances (2 x mixer,2 x coffee machine, 2 x toaster, 2 x dishwasher, 2 x fridge, 2 x stove, 2 x oven, 2 x microwave).
Maximum number of guests: 10
Guests have a shared outdoor swimming pool at disposal.
Other amenities:
8 x LED TV
Satellite TV
Cable TV
2 x vacuum cleaner
2 x clothing iron
Safe
Air-conditioning
Jacuzzi
Washing machine
Dryer
Pool
Lower floor:
Maximum number of guests: 5
Apartment surface area: 150 m2
Satellite TV
Cable TV
Wi-Fi
Safe
Washing machine
Dryer
Pool
3 rooms
Upper floor:
Maximum number of guests: 5
Apartment surface area: 150 m2
Wi-Fi
Safe
Air-conditioning
Jacuzzi
Washing machine
Dryer
Pool
3 rooms
Prices per day, in 2019, in EUROS, for villa:
January 1st – May 24th / 672€ / Min. 2 days
May 25th – July 12th / 768€ / Min. 4 days
July 13th – August 23rd / 960€ / Min. 4 days
August 24th – September 28th / 786€ / Min. 4 days
September 29th – December 31st / 672€ / Min. 2 days
Prices per day, in 2019, in EUROS, for the apartment:
January 1st – May 24th / 336€ / Min. 2 days
May 25th – July 12th / 384€ / Min. 4 days
July 13th – August 23rd / 480€ / Min. 4 days
August 24th – September 28th / 384€ / Min. 4 days
September 29th – December 31st / 336€ / Min. 2 days
Tourist tax not included in price, approximately 1€/person
Children under 12 years old do not pay tourist tax
Children between 12 and 18 pay 50% of the tourist tax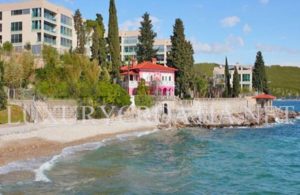 If you want to know more about Istra, click here: Istria, heart-shaped piece of heaven in Croatia
If you are interested in spending active vacations, check our offer here: Excursions, trips and adventure Sports