About this Property:
Land for sale with sea view Necujam Solta
Land for sale with sea view is for sale on island Solta, small village of Necujam. Land for sale has 3899 sq.m. and road access from 2 sides, one in the north and one in the south (next to the sea). Land with sea view is big enough to be divided in 7 parcels of about 500 sq.m. each, which is more than enough to contract 500m2 on each plot. All infrastructure is there on the road in front of the land for sale (water, electricity and sewage). Price for the land with sea view is 380 000 EUR.
Property buying in Croatia for non-EU citizens is governed by the principle of reciprocity. This means the right of an individual to buy property on the condition that Croatian nationals are permitted to buy property in the origin country of the purchaser. For EU citizens rule is that they buy in Croatia same way as Croatians, except agricultural land. If foreigner want to buy agricultural land, company has to be formed which will buy agricultural land. As in all property transactions, the buyer should always use the services of an independent lawyer who acts solely for them. We are glad to recommend experienced and reliable solicitor. It is also essential that the lawyer should speak both Croatian and English fluently. It is important for the lawyer to check that the property's title is clean. Because Croatian families traditionally hand their properties down from father to son for several generations. In some cases the paperwork is either incorrect or non-existent. Our agency checks all property documents to be sure that status and title are clean and without risk for buyer to purchase it.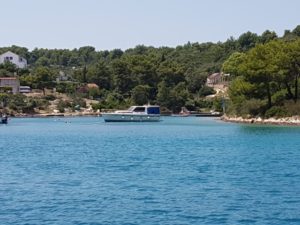 Find the ferry schedule to island Solta here.
Read more about buying property in Croatia on our page.