About this Property:
SOLD!
Land for sale in Split region
Land for sale in Split region has 564 sq.m. Land is located just 20 minutes by car from Split.
Land for sale in Split region offers beautiful views of the Adriatic sea and the islands nearby. The land for sale is square shaped and has 564 sq.m. Land is located just 12 km from Split. The price for the land is 88 000 EUR.
The city of Split is the largest city in the Dalmatian region and the second largest city in whole Croatia. It's considered to be over 1700 years old, making it one of the oldest cities of this area as well. Split is a great connection to other cities and islands of Dalmatia all due to its great location, siting in front of the beautiful blue water of the Adriatic and backed up with impressive mountains.
Croatia has much to offer for the property buyer, including an enormous variety of landscapes, a wide choice of unique cities, towns and villages, a great climate, wonderful beaches and crystal clear sea.
Ease of access from the rest of Europe, the clear waters of the Adriatic and an ever-improving infrastructure are good reasons to visit Croatia. Croatia also officially became the 28th member state of the European Union in July, 2013. This is a result of the impressive progress made by the country as an independent state, and definitely helps to promote Croatia tourism-wise.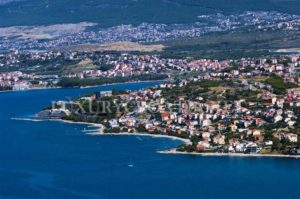 Find your route to Split region here.
Read more about buying property in Croatia on our blog.