About this Property:
HOUSE FOR SALE SIBENIK AREA
Ref: H-SI-IR-01
House for sale near Šibenik. House consists of a basement, ground floor, and first floor. Distance from beaches is 5 km so it is great for tourism, but also for living. The living space is 260m2 and the plot is 1300m2. House is fully equipped and it has private parking, electric and central heating, and air conditioners.
Šibenik is a historic city in Croatia, located in central Dalmatia where the river Krka flows into the Adriatic Sea. Šibenik is a political, educational, transport, industrial and tourist center of and also the third-largest city in the historic region of Dalmatia. It is the oldest native Croatian town on the shores of the sea.
If you need more details about how to buy property in Croatia please read more on the following link: Buying procedure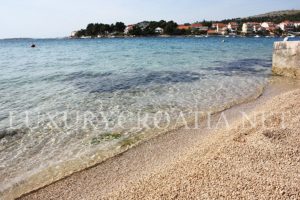 This house was SOLD