About this Property:
Croatia Sevid area house in development for sale
Croatia Sevid area house in development for sale has 77 sq.m. The house itself is situated second row next to the sea.
This Sevid area house has 1 level. It consists of 2 bedrooms, open space kitchen with dinning room and a bathroom. On the back side of the house there is also a well. However, the whole lot has 552 sq.m. All the infrastructure ( electric power, water) is already on the land. This house in development offers a beautiful view of the Adriatic sea and Croatian islands. The distance from the sea is approximately 40 m. It is located in a quiet place. In other words, you can peacefully enjoy your stay there. Price for Croatia Sevid area house in development for sale is 350 000 EUR.
Sevid is a small town just 30 minutes ride from Trogir. Therefore, it is positioned away from urban areas and daily traffic jams. With its family houses and concrete beaches, Sevid is ideal for a quiet holiday. It is a Mediterranean town of unspoiled nature and crystal clear sea. Sevid has a rich gastro domestic offer: extra virgin olive oil, anchovies, Dalmatian smoked ham, goat cheese from the Dalmatian hinterland, quality lamb, quality fish, shrimps, clams, lobsters and quality wine produced in ancient local taverns. Sevid is very popular among boaters as it is located in a well indented part of the Croatian coast.
LuxuryCroatia.net team is real estate broker with 10 years of experience in real estate sales in Croatia. Our team will guide you through the buying procedure, give you all relevant advice and successfully complete your process of purchase. We provide you with complete information and instructions about way to buy property in Croatia. There are some small differences in purchase procedure in Croatia compared to other EU countries, and we are here to inform you and guide you through all the process. Testimonials of our happy clients speak about our work.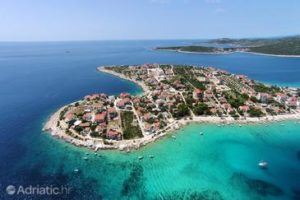 If you want to know more about buying property in Croatia click here.
If you want to plan your route to Sevid click here.
Read more about this property here Croatia Trogir area house in developement for sale.