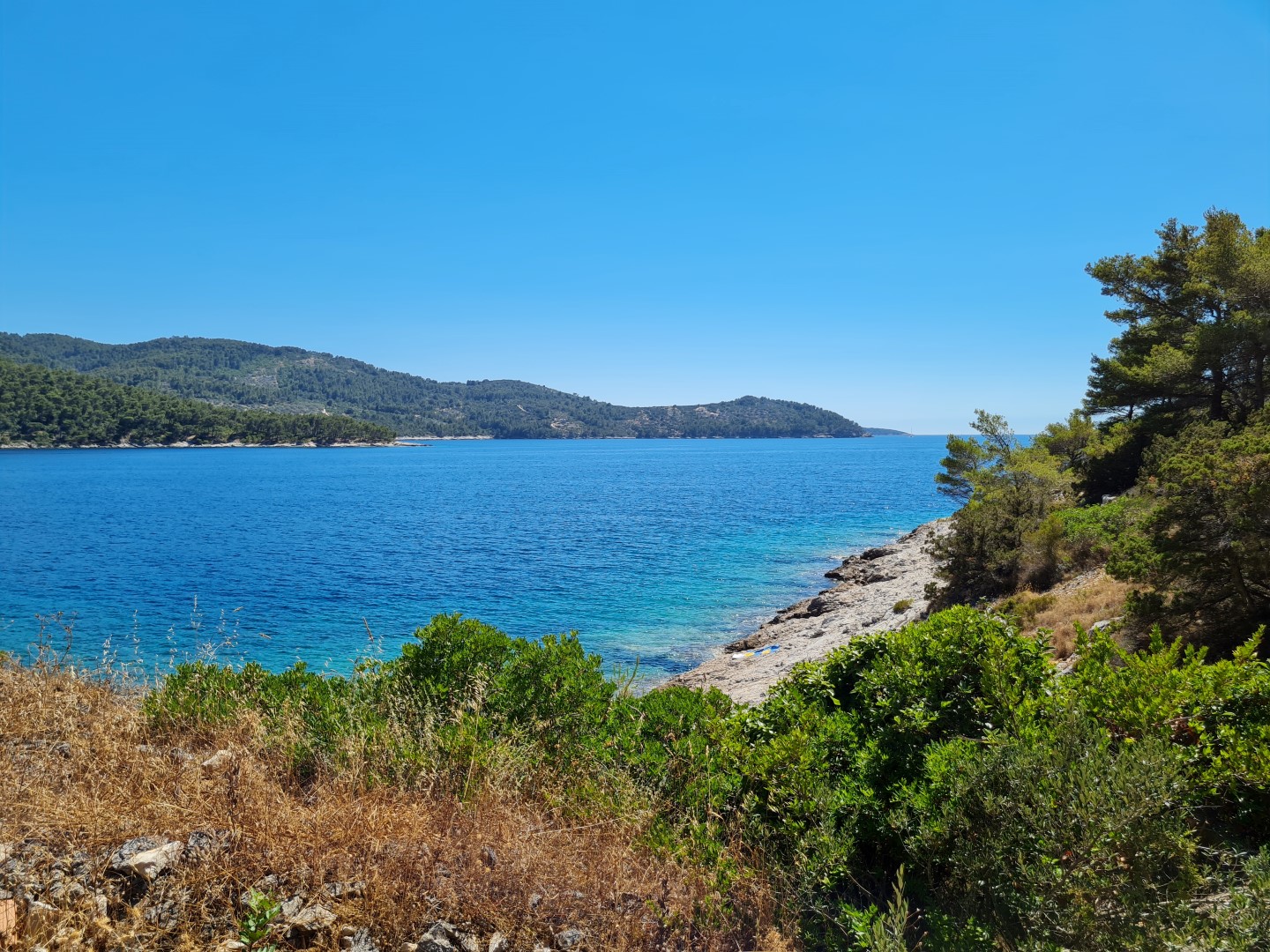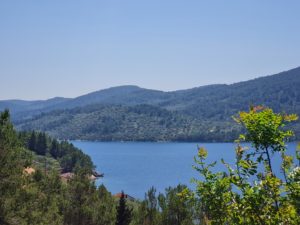 We are thrilled to present an exceptional opportunity to acquire a sea view building land plot on Croatia's enchanting Korcula Island. Korcula Vela Luka building land plot with sea view for sale is situated in a breathtaking location with panoramic views of the sea, this land boasts a south orientation and spans an expansive surface area of 800 sq.m.
What truly sets this opportunity apart is the remarkably low price for such a remarkable piece of land—only 130,000 EUR!
The land comes with a preliminary project for a villa featuring a captivating swimming pool. Nestled on an elevated position on the hillside, this land offers a unique chance to bring your dream holiday residence or villa to life, showcasing awe-inspiring sea views amidst a tranquil and verdant environment.
Merely 150 meters from the sea, the land is conveniently accessible via an asphalted road. All necessary infrastructure, including water and electricity connections, have been brought to the land. Enveloped by a pine forest, Mediterranean greenery, and pristine nature, this idyllic property offers utmost privacy, with no neighboring structures to disrupt your peace. The gently sloping terrain ensures unobstructed, breathtaking views of the sea. Furthermore, there are no constructions obstructing the view from the road, and a public path through nature leads directly to the sea.
This sea view building land plot for sale is located on the outskirts of a small settlement. For groceries and amenities, the nearby town of Vela Luka, a mere 5 km away, provides a range of options and is just a short ten-minute drive. Vela Luka offers an array of restaurants, bars, supermarkets, banks, gas stations, and other everyday conveniences. Thanks to its favorable south orientation, the land enjoys abundant sunlight throughout the day and is pleasantly sheltered from the cold northern winds in winter. Moreover, with only a few houses in the vicinity, there are no obstructions to impede the breathtaking sea view. This area offers an ideal setting to immerse yourself in natural beauty and engage in various outdoor activities such as cycling, walking, jogging, and exploring hidden bays with stunning beaches. The island of Korcula can be traversed within an hour's drive from Vela Luka to the town of Korcula. Vela Luka maintains daily ferry and catamaran connections with Split.
With all these extraordinary advantages and an enticingly low price, Korcula Vela Luka building land plot with sea view for sale represents an unparalleled opportunity to acquire and build the perfect villa or residence. Furthermore, it presents an excellent investment potential, as villas in this sought-after location generate rental incomes ranging from 50,000 to 70,000 EUR per season, or potentially even more depending on villa capacity, design, and amenities. If you require guidance and advice, you're in the right place, as we are specialists in luxury villa rentals. We can provide comprehensive information on villa characteristics for rental purposes and even calculate potential income. Additionally, our highly experienced Project Management team, comprising architects, lawyers, construction companies, and engineers, is at your disposal to turn your dream into a reality.
Don't miss out on this ideal opportunity to establish your second home. Act swiftly and secure this exceptional land plot today!
Read more about this property here Croatia Korcula island sea view building land plot for sale.
Read more about island Korcula here.