LuxuryCroatia.net is 15 years on the market. We are Croatian Real Estate Agency with experience in Croatian property sales. Croatian real estate market varies, from properties for sale on the coast and islands, for which we are specialist, to the continental properties for local buyers.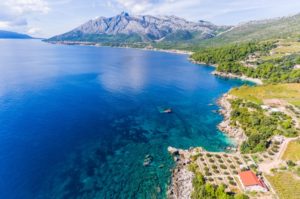 We work mainly with foreign buyers, mostly from the EU. Lately, we have a lot of interest of USA buyers, Australians and Japanese.  In our offer, there are more than 1500 properties for sale in Croatia.
Top properties for sale: Seafront land for sale Croatia
Demand on the Croatian Real Estate Market is highest for seafront properties. Our offer is mainly based on sales of Croatian seafront properties such as waterfront land for sale on Korcula island, seafront land for sale on Solta island, seafront land for sale on Croatian islands.
Sealine on the coast and islands is maritime good – can not be owned, it is owned by the state of Croatia. In some cases can be taken into concession (lease) from the local authorities but mainly for hotel beach or yachts marina.
Since January of 2019. property transfer tax is reduced to 3%.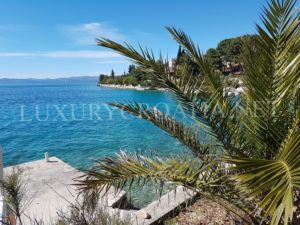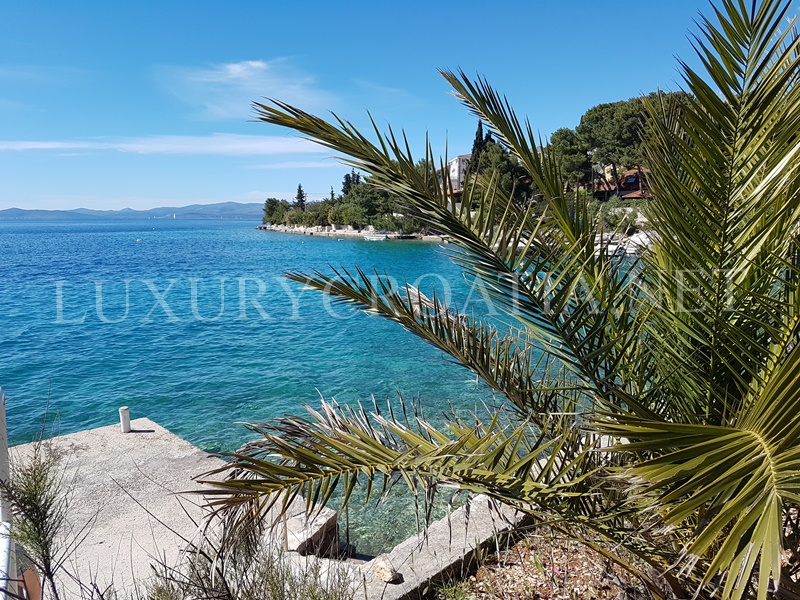 High demand of Seafront houses for sale on Croatian Property Market
  We are focused on offering the most attractive properties for sale in Croatia, such as seafront houses for sale Croatia, seafront houses for sale Korcula island, seafront houses for sale Solta island, seafront houses for sale Trogir area, seafront houses for sale Makarska area.  Croatian Real estate market in Dalmatia is focused on foreign buyers who tend to buy properties located on the sea, in coastline or islands.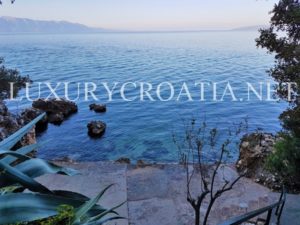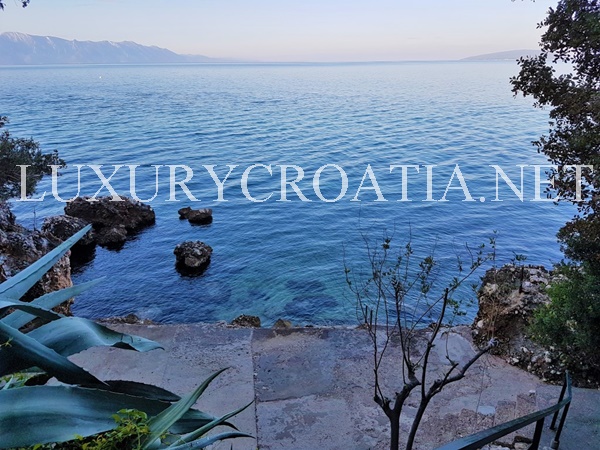 The property market in Croatia is stable, prices of houses on the coastline and islands are stable for a couple of years already. There is an increase in new villas for sale, but those are still overpriced, so it is better option to buy house which is not new, needs some refreshment, has market price and is well located with sea view or close to the sea and in quiet green part of town where all is at walk distance.
Top sales are sea front properties, wether houses or land plots. LuxuryCroatia.net offers large number of waterfront properties for sale, mainly in Dalmatia, from Pag island, Zadar area, Sibenik area, Trogir Riviera, Split area, Dubrovnik area, Makarska, Peljesac peninsula, islands of Korcula, Brac, Hvar, Vis, Solta, Ugljan, Pasman, Silba, and other locations on the coastline and islands.
Planning your trip to Croatia is easier with Via Michelin, and ferry schedule to reach the islands is listed on Jadrolinija.