Croatia – the most beautiful place to live and retire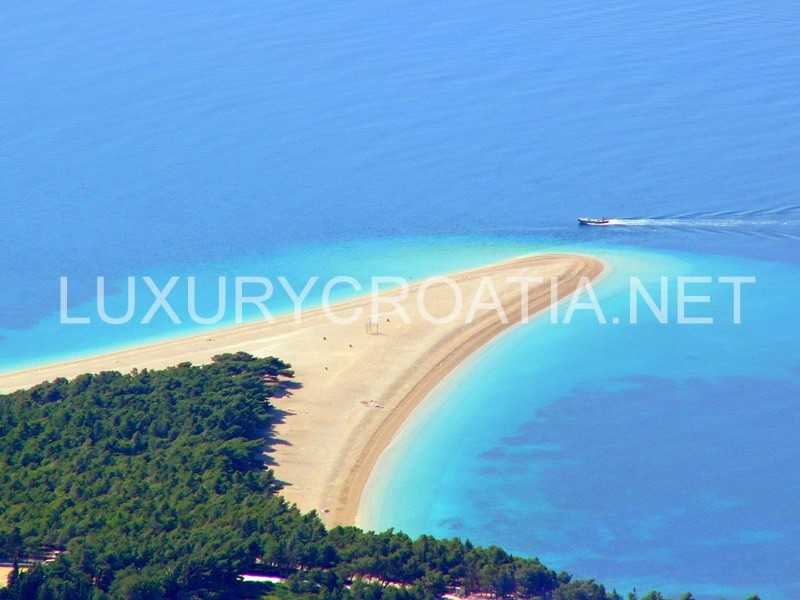 FIND YOUR GORGEOUS HOLIDAY VILLA FOR RENT IN CROATIA on the most wonderful locations of Croatian Adriatic: Split, Makarska, Brac, Hvar, Dubrovnik, Korcula, Zadar, Umag, Trogir, Solta, Vis, Peljesac…
Lifestyles in Croatia
This small European country has beautiful fishing villages, thousands of islands and attractive beaches. With a very low population in Croatia, you can have a relaxed life.
The retirees in Croatia are exempted from paying income tax.
Staying in Croatia will mean that you can lead a healthy life. Fresh foods and good medical facilities have increased the rate of life expectancy of the people.Being a retiree, your health care is covered by government-subsidized medical insurance. You will find many specialized polyclinics, hospitals and medical centers countrywide.
You can expect low real estate costs in Croatia. Where else can you find a stone house with courtyard for less than $170,000? The houses in Hvar Island are beautiful, yet within your means. A small villa of your own in Korcula Island will cost you around $175,000.
Complete Croatia
article by THE SUNDAY TIMES:
Better sailing than Turkey, islands to rival those of Greece, and a cuisine to match Italy's: it's the hot spot that came in from the cold, says David Wickers
Ask anyone: Croatia is the hottest destination in the Med this summer. The Dalmatian coast, they will tell you, with its close-hauled constellation of 1,000 islands, is the "new Riviera"; while the Istrian peninsula, with its Italian looks and flavours, is "the new Tuscany". But these slick phrases miss the point. Croatia isn't really a "new" anything: it is still very much its old self.In the late 1980s, half a million of us came to play here and almost universally loved it, but during the civil war, we shifted our allegiance to Spain, Greece and Turkey — even though most of Croatia was never touched by the conflict. Well, we're finally back.
WHAT CROATIA does best, even on a par with Greece, is islands. No two are alike, most having grown up in isolation from their neighbours. The way to enjoy them is to hop. It would take a whole, delightful summer to work your way down the chain, flying in to Pula or Rijeka in the north and home from Dubrovnik. On a more realistic time frame, you should fly into Split and work your way south along the Dalmatian archipelago. Here are the best stops along the way.
BRAC ISLAND – FAMOUS WHITE STONE OF BRAC
Aside from Bol and the beaches, its interior is covered in olive and lemon groves, vineyards, wild herbs, free-ranging sheep and quarries whose pale stone was used to build the White House in Washington, DC and the altar in Liverpool cathedral.
HVAR ISLAND – TOP CELEBRITIES DESTINATION
The most Riviera-chic of Croatia's islands, its main town is a Renaissance show of palaces, with a Venetian main square flagstoned in polished marble as slippery as an ice rink. The old arsenal is part gallery, part 17th-century jewel-box theatre, while overlooking everything is a fortress with a tiny museum of shipwreck finds.
KORCULA ISLAND – BIRTHPLACE OF MARCO POLO
Roughly the size of the Isle of Wight, its main draw is the 14th-century walled Venetian town, supposedly the birthplace of Marco Polo (lots of De Polos live on the island today). There's even a St Mark's Cathedral, housing a Tintoretto, as well as an impressive collection of art in the Bishop's Treasury, which boasts a Tiepolo.
VIS ISLAND – BLUE CAVE
The sleepy old fishing village of Komiza serves as the departure point for excursions to Vis's sister island of Bisevo, to see the Blue Cave, the Balkans' answer to Capri's Blue Grotto. It's at its best at midday, when the sun angles in to illuminate the cave in iridescent blues.
MLJET ISLAND – NATIONAL PARK WITH SALTWATER LAKES
This is the most natural of the islands, covered in ancient pines and oaks and mostly protected as a national park. Explore by rented bike as well as by canoe across a pair of saltwater lakes. At the southern end are some of Croatia's rare sandy beaches.
CROATIA FOR SAILING – BETTER THAN GREECE OR TURKEY
WHY TAKE a chance on Croatia rather than stick with Greece and Turkey, the established haunts of warm-weather sailors? Simple answer: the coast of Croatia has statistics to make sailors spill their grog. With those 1,000 islands, 500 harbours, 48 marinas and hundreds of safe anchorages, it makes for some of the best sailing in the Med — and it's a lot less crowded than the old favourites.
ESCAPING – KORNATI ARCHIPELAGO – NATIONAL PARK
Croats say that when God made the world, he took the offcuts, tossed them into the sea and left them where they fell. The result: the Kornati, a national park of about 100 wild, barren mostly deserted, limestone islands. You can rent a handful of simple fishermen's cottages, where you have to draw water from a well and have your groceries delivered by boat.