Middle Dalmatia
Middle Dalmatia is one of the most famous Croatian historic regions, representing the true Mediterranean as it once was. There is a number of islands in its rugged coastline, as well as some true treasure towns on the coast of the mainland as well. Some of the islands are Solta, Brac, Hvar, and Vis, with every island having its own story to tell. The towns are usually characterized with narrow streets, stony houses, beautiful architecture from different periods, mesmerizing nature and crystal-clear blue sea, what more could you wish for. You will find numerous beaches in this region, one more beautiful than the other, for example the Golden Horn on the island Brac, a beach that represents Croatia's tourism, Stiniva, beach on the island Vis, pronounced as one of the best beaches in Europe, a long sandy beach called Bacvice in Split, beaches in the Makarska Riviera and others.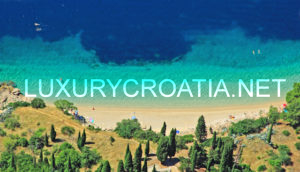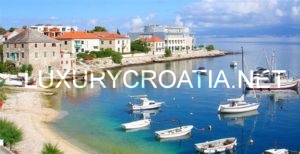 Whether you are in for a more active holiday, or you just want to relax in the shadows of the pine wood trees nesting around the sea, Dalmatia has everything that you may need to satisfy you. The cultural heritage in Dalmatia has some really good jewels, such as the the Emperor Diocletian's Palace built in Split and very well preserved even 1700 years later. Not so far from Split, a small island of Trogir, connected to the mainland and another island of Ciovo with artificial bridges, is sometimes nicknamed as the "town museum" due to the important history that it carries. The value of both of these attractions has been recognized by UNESCO, who protected and listed them as the World Heritage Sites. Some destinations in Middle Dalmatia are nesting under the great mountains such as Biokovo or Mosor, and the small city of Omis, know for their fearless pirates and fortresses, has beautiful river Cetina running across it, giving visitors a lot of different options of activities to engage in, from rafting, zip line, kayaking, hiking, climbing and many others. After you've done some sight seeing, swimming and tanning in the sun, your stomach will be in search of a rescue, and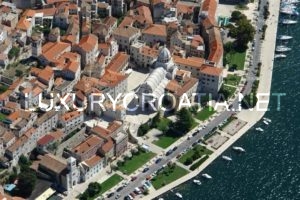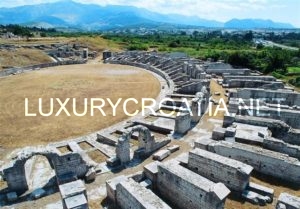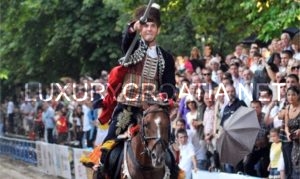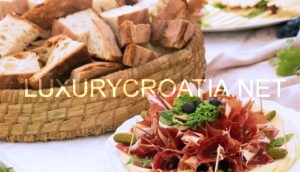 Dalmatian cuisine will be there to save you. Some of the best sea food specialties, beef meal called "pasticada", roasted lamb, raw ham and authentic sheep cheese, all drizzled with some home made olive oil is something you will definitly be advised to try in these region. The mediterranean cuisine is usually light and healthy, usually served with some locally grown fruits and vegetables, so don't hold yourself while discovering the beauty of the same, your palate will thank you in the end.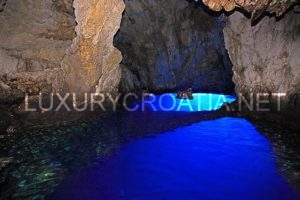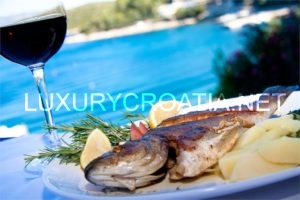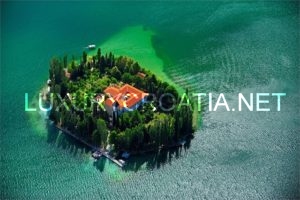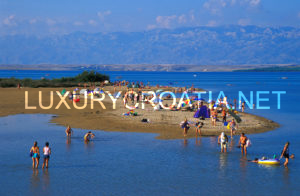 Croatian coast and islands of Dalmatia and Istria