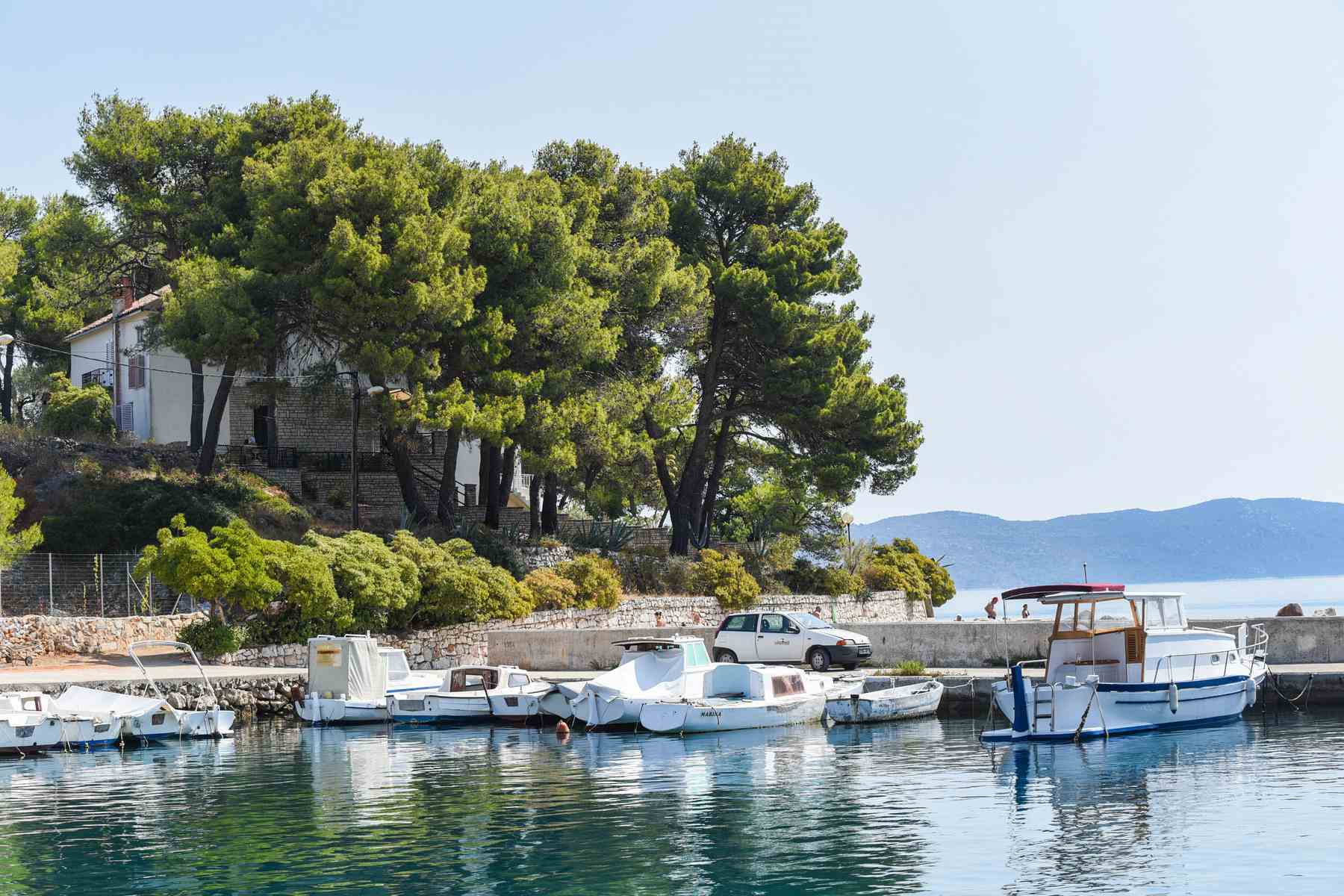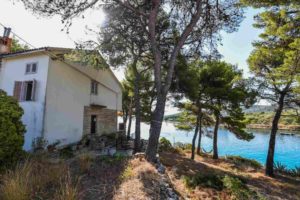 This remarkable Croatia Zadar area seafront villa for sale is a true gem awaiting your personal touch. Offering two floors, a basement, ground floor, and first floor, there's ample space for all your desires. The basement houses a 10m3 water tank, an inviting wine cellar, a convenient laundry room, and several spacious rooms, waiting to be transformed into your ideal spaces.
Indulge in the ultimate coastal lifestyle with our exquisite Croatia Zadar area seafront villa for sale, perfectly nestled on an enchanting island in the Zadar area. Experience a seamless connection to both land and sea, particularly during the glorious summer season.
On the ground floor, you'll be greeted by a grand living room that opens up to a magnificent terrace, stretching along the house, providing breathtaking panoramic sea views. Discover a spacious kitchen, perfect for culinary masterpieces, along with two charming bedrooms accompanied by a bathroom and two toilets. As you ascend to the first floor, you'll find five bedrooms, each boasting its own private bathroom. The villa already benefits from central heating installations, ensuring comfort in every season.
Access to the villa is just 30 meters away by car, with the possibility of creating a dedicated parking area within the land plot premises. Embrace the tranquil atmosphere between the house and the sea as you stroll along the delightful promenade, exclusively reserved for pedestrians. The island itself offers a range of amenities for your convenience, including restaurants, markets, a bakery, a post office, and even a marina, making your stay both comfortable and fulfilling. Located in a quiet suburb, you can enjoy the peace and tranquillity of the area.
Although the villa needs renovation, great benefits are solid structure and good organization of space in this extraordinary residence. Also, great benefits of this villa are very large land plot, so there is enough space for upgrade to luxury living, such as pool, lush Mediterranean garden, gazebo, more terraces nested in greenery, providing total privacy and amazing panoramic views of the sea.
Priced at an attractive 750 000 EUR, this Croatia Zadar area seafront villa for sale, presents an exceptional opportunity to acquire your dream coastal residence. Don't miss out on this incredible chance to own a piece of paradise.
With the ferry making two daily trips, a scenic hour and 20-minute ride from the mainland, convenience is at your fingertips. For an even quicker journey, a catamaran awaits, whisking you away in just one hour.
Read more about this property here Croatia Zadar area island Waterfront villa for sale.
Read more about Zadar here.