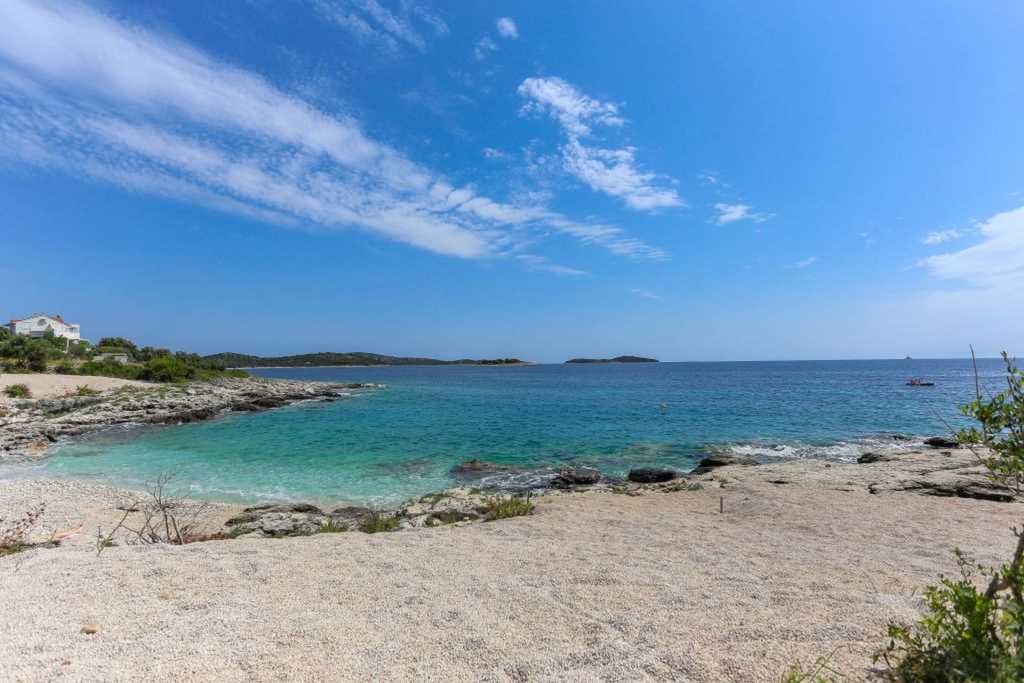 Imagine owning a sprawling beachfront oasis in the captivating Trogir region of Croatia – an investment opportunity that beckons with promises of both flourishing profits and an unparalleled retreat. The time to act is now, as this is the golden ticket you've been waiting for!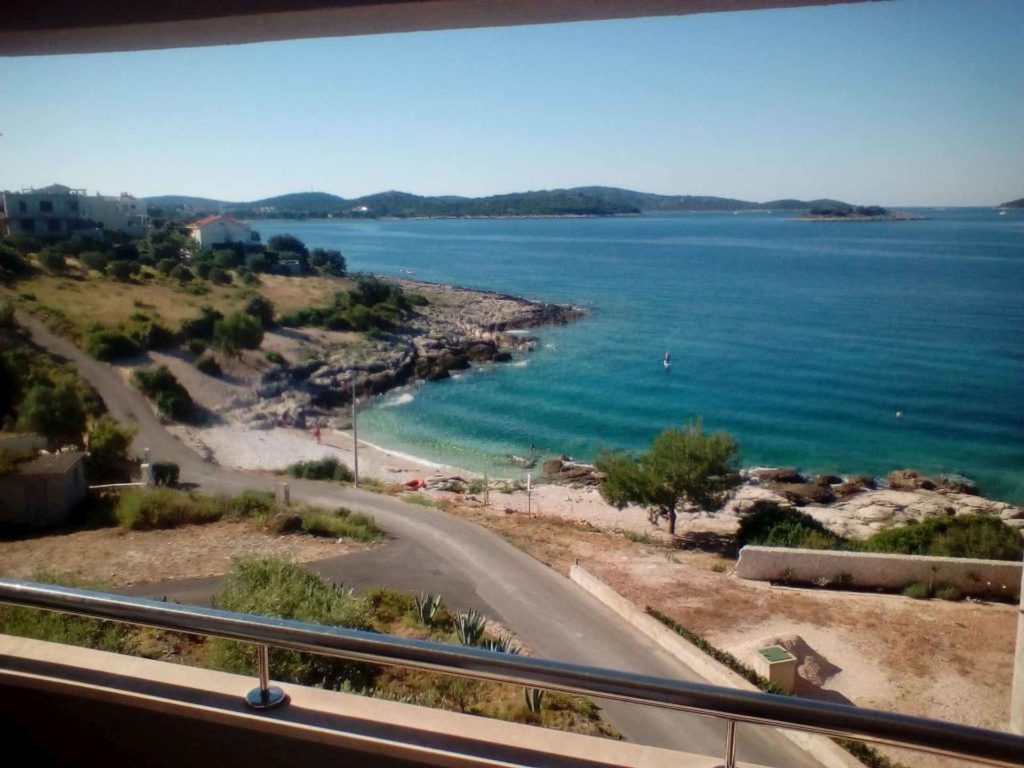 Welcome to a grand residence boasting 4 expansive apartments, each blessed with sweeping panoramas of the cerulean sea. Nestled within a quaint coastal village along the Trogir Riviera, Croatia Trogir beachfront residence sits a mere 30 m from the crystalline waters and a pebble-strewn beach. Encompassing a generous 325 sq. m., this architectural gem spans a basement and three floors, housing contemporary, fully furnished, air-conditioned apartments on each level. Step onto spacious terraces accompanying every apartment, providing an idyllic setting for al fresco dining while absorbing vistas of the mesmerizing sea and its scattered islands. Delighting further, a courtyard and parking area for five vehicles complete this enticing package.
Erected in 2010, Croatia Trogir beachfront residence stands in impeccable condition, exuding an aura of serenity that harmonizes effortlessly with its surroundings. The peaceful locale belies its convenient access to amenities and attractions – stroll to nearby boutiques, dining establishments, and bars, or embark on a brief drive to the historic havens of Trogir or Rogoznica, expanding your array of leisure options.
Beyond being a masterpiece of architecture, this residence presents an extraordinary investment prospect, its rental enterprise already flourishing. A gateway to Croatia's allure, the apartments cater to tourists yearning to bask in the nation's splendor. With a steady stream of rental income, the property's economic viability is assured, securing a handsome return on your investment. Priced at a competitive 740,000 EUR, this beachfront marvel is both a rare discovery and an irresistible bargain. Seize the day and realize your dreams – reach out to us now! Your very own piece of beachfront paradise awaits.
Read more about this property here Croatia Trogir Region large beachfront house for sale.