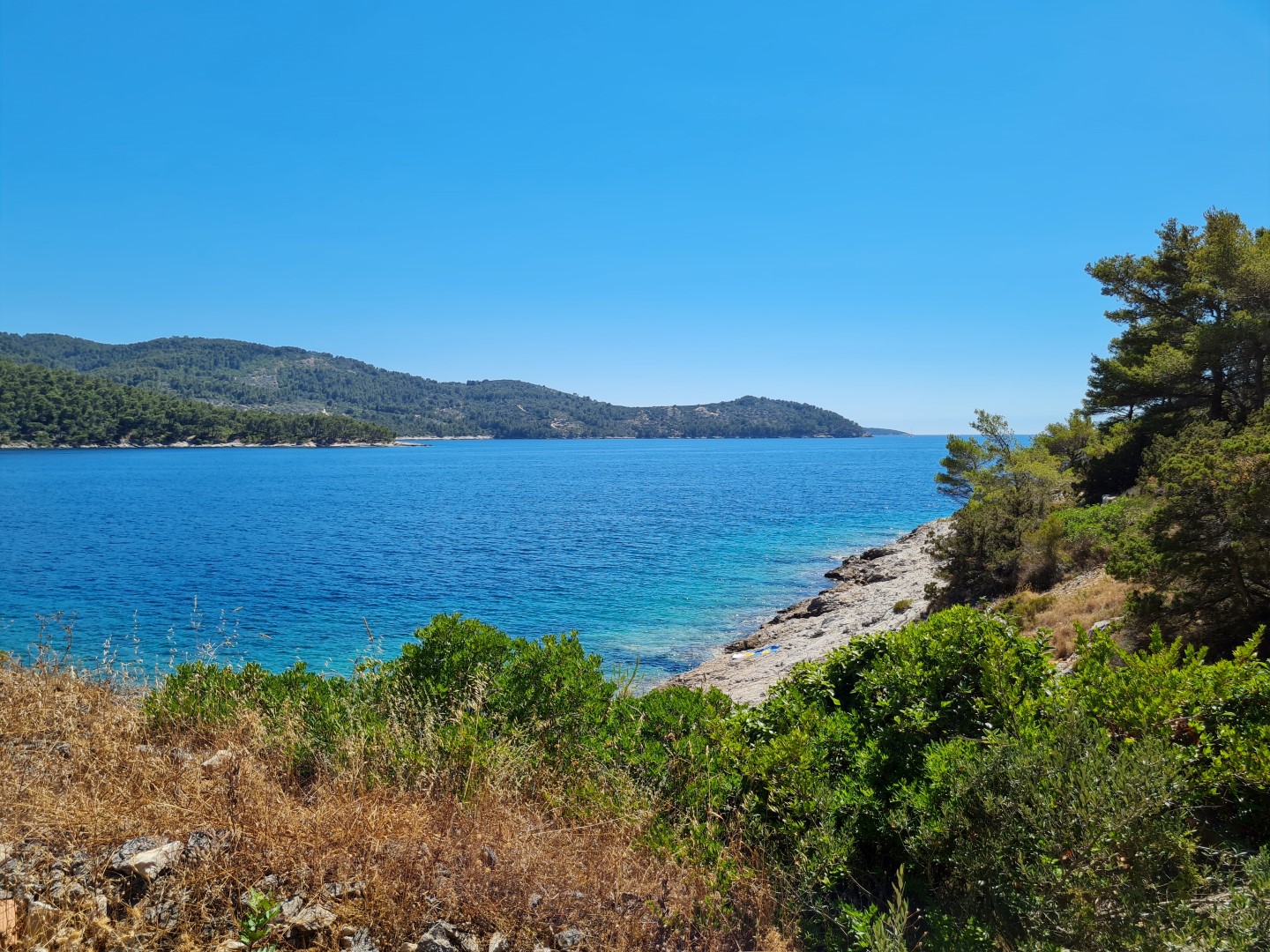 Introducing a Spectacular Sea-View Building Plot in Croatia's Enchanting Korcula Island!
Nestled in a captivating location on the picturesque Korcula Island in Croatia, we are thrilled to present an exquisite sea-view building plot that promises an unparalleled coastal experience. This remarkable parcel of land boasts a generous 800 sq.m. and enjoys a coveted south-facing orientation, ensuring endless sunshine and breathtaking vistas of the azure Adriatic Sea.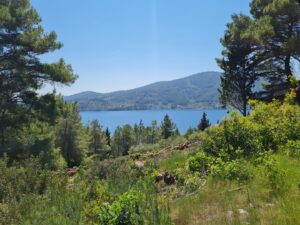 What sets this opportunity apart is its remarkably affordable price tag, priced at an astonishingly low 130,000 EUR! Additionally, there is already a preliminary project in place for a splendid villa with a luxurious swimming pool. Positioned on an elevated hillside, this plot offers a once-in-a-lifetime chance to construct your dream holiday retreat or villa, complete with awe-inspiring sea views, enveloped in lush greenery, and harmoniously oriented to the south, in a tranquil and serene environment.
With the sea a mere 150 meters away and easy access via an asphalted road, this property comes fully equipped with essential infrastructure, including water and electricity connections. It is ensconced within a serene pine forest, surrounded by Mediterranean flora, and embraced by unspoiled nature, ensuring uninterrupted peace and privacy, with no neighboring properties to disrupt your tranquility. The gently sloping terrain guarantees an unobstructed and panoramic view of the sea, unrivaled by any obstructions. Moreover, there are no structures beneath the road, and a public pathway through the natural surroundings leads directly to the sea.
This coveted plot lies on the outskirts of a charming village. For your daily needs, a short 5-kilometer drive takes you to the nearby Vela Luka, a vibrant town that offers an array of amenities, including restaurants, bars, supermarkets, banks, and a gas station. Thanks to its southern orientation, the land is bathed in sunlight throughout the day and enjoys natural protection from the cold northern winds during the winter months. Furthermore, the scarcity of nearby houses ensures that your panoramic sea view remains unobstructed.
This extraordinary property, boasting a compelling combination of advantages and an attractive price point, represents an unbeatable opportunity for those seeking to build their perfect villa or residence. It also serves as a promising investment, with villas in this sought-after location generating substantial seasonal rental incomes, ranging from 50,000 to 70,000 EUR or more, depending on capacity, design, and amenities. Should you require guidance or insights into the lucrative villa rental market, our team of specialists is at your service. Moreover, we boast a seasoned Project Management team comprising architects, lawyers, construction experts, and engineers, all poised to transform your dream into reality.
Don't let this golden opportunity slip away—seize the chance to secure your slice of paradise and embark on the journey to craft your second home today!
Read more about this property here Croatia Korcula island sea view building land plot for sale.