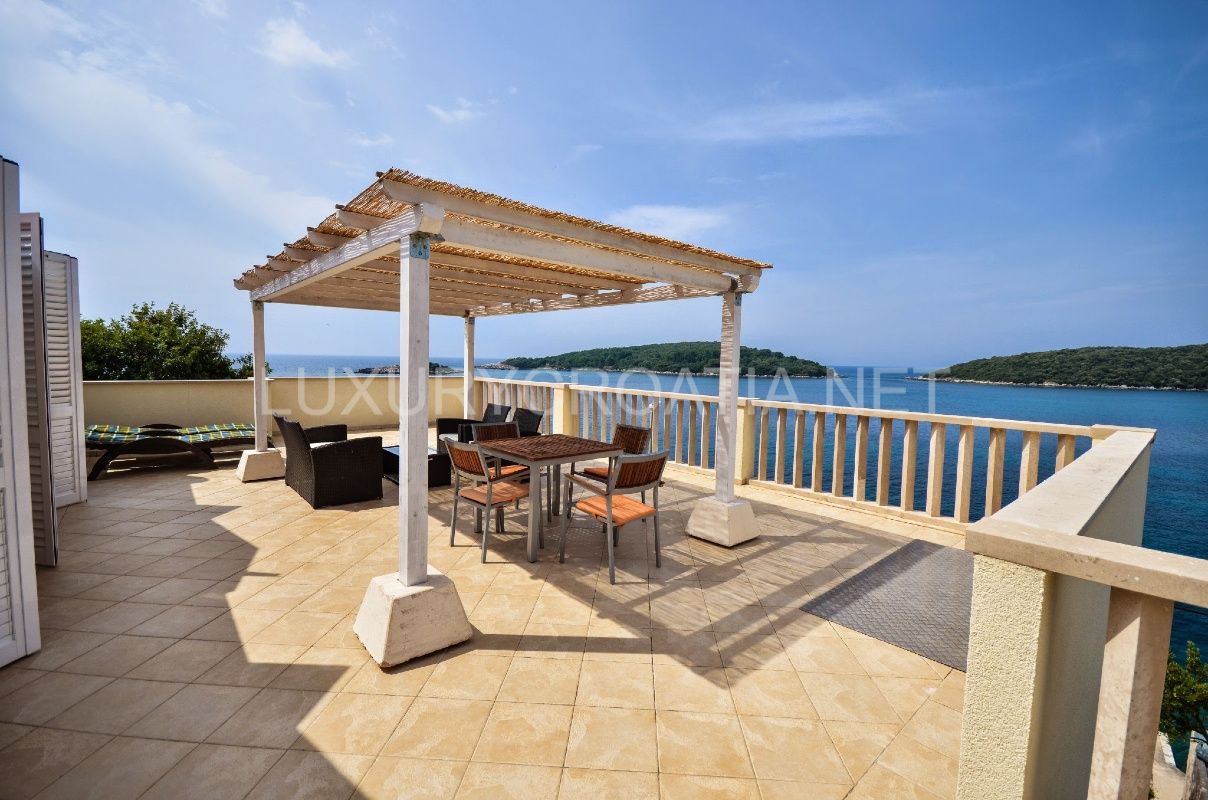 The unobstructed panoramic sea view from this Croatia Cavtat area seafront villa is nothing short of breathtaking, providing an awe-inspiring backdrop to everyday life. Situated in a private bay, this villa captures the essence of coastal living at its finest.
Situated in the picturesque village of Cavtat, just a short drive away from the enchanting city of Dubrovnik, we are thrilled to present an exquisite waterfront villa that promises an unparalleled sense of magic. This stunning property is a true coastal gem, boasting a private beach right beneath it, offering direct access to the pristine and crystal-clear waters of the Adriatic.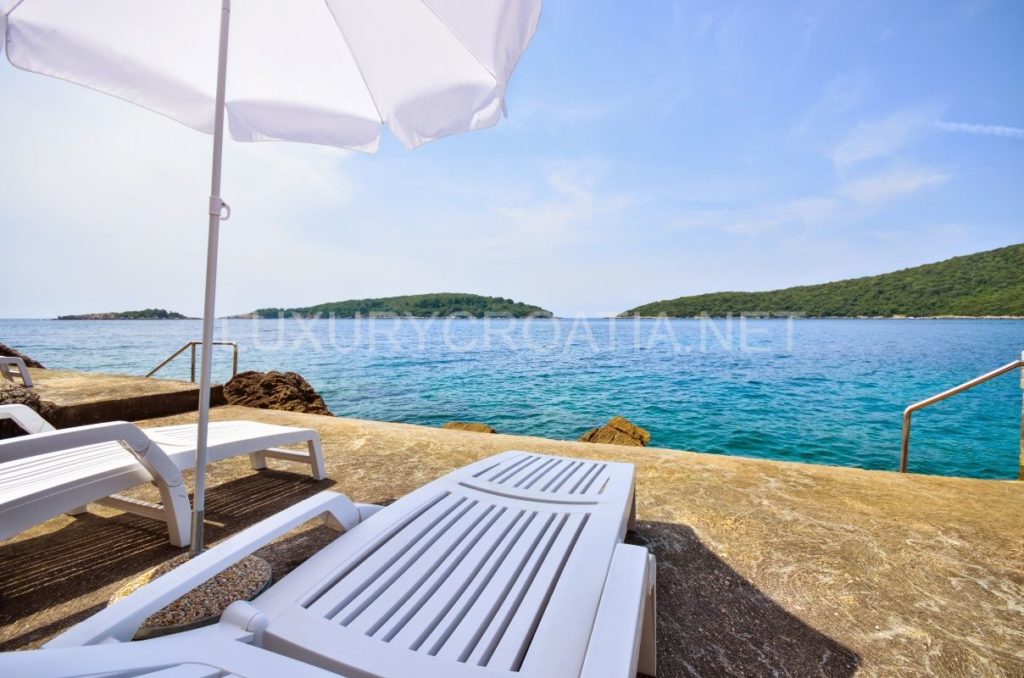 The property features its own private pier, catering to yachts and offering direct access to the inviting beach. Immerse yourself in the tranquil beauty of the Adriatic coastline, where the clean sea and mesmerizing vistas create an idyllic setting for relaxation and rejuvenation.
Spread across 4 floors, each level of the Captivating waterfront villa near Dubrovnik comprises a separate, well-appointed apartment. Every apartment boasts its own fully equipped kitchen, spacious living room, large bedroom, 2 bathrooms, and a generously sized terrace that opens up to unparalleled sea views. The ground floor houses a comfortable studio apartment, complete with a modern kitchen, inviting living area, and a contemporary bathroom.
With a total of 4 kitchens, four living rooms, 4 bedrooms, and 7 stylishly appointed bathrooms, this villa offers ample space for luxurious living. Three expansive terraces further enhance the enjoyment of the picturesque surroundings, providing the perfect setting for alfresco dining, entertaining guests, or simply relishing in the beauty of the sea and horizon.
The property's thoughtful design also includes a practical basement dedicated to laundry facilities, ensuring a seamless and efficient living experience. Moreover, five dedicated parking spaces in front of the villa offer convenience for both residents and guests.
As if the indoor delights weren't enough, the villa is complemented by a lush garden spanning 170 square meters, creating an enchanting outdoor oasis for relaxation and tranquility. The property underwent a complete renovation in 2014, exuding modern elegance and ensuring an excellent standard of living.
Read more about this property here Croatia Cavtat area seafront villa for sale in private bay.