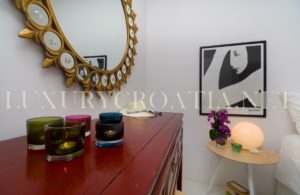 Standard Property Management Package
Standard Property Management Package – you're looking for some more functionality out of the package, this is what we have prepared,  an extremely well cost-effective package for you.
It has the same idea of affordable Croatian property management service but with slightly more options added for maximum satisfaction.
If you require a more customised service feel free to contact us anytime!
STANDARD Property Management Package 
Standard package services price list – our property management services includes:
Key holding: keeping your key safe and providing access to the property to your guests on your written confirmation
Post collection, basic translation and forwarding by email
Inspection for major damage (exterior and interior), once a month
Arranging repairs if needed
Payment arrangements for your bills
Testing appliances and water system
Watering  plants, weeding and tidying common areas.
Monthly report on your property via E-mail, detailing the inspections that have been carried out, with interior and exterior pictures enclosed
Price: €150/month
Price do not include travel expenses if your property is on the island or more than 30 km away from our office.
For more information about rental business and how we can help you to rent your property on tourist market, read more in our instructions how to rent.