Services of Property Management and Other Services
If you are an owner of a property in Croatia but spend the most of the year outside of the country you will be very interested in the property management services we offer.
To help you get an idea of scope and cost of such services, we've prepared some information, starting with a pricing table:
| Basic PM Package | Standard PM Package | Key Holding | Property Inspection | Collecting Bills |
| --- | --- | --- | --- | --- |
| Per Month | Per Month | Per Month | Per Visit | Per Month |
| €100 | €150 | €30 | €60 | €30 |
Advisory/Problem Solving Services: €50-100 per issue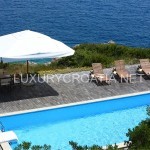 We have a wide range of advisory and problem solving services available.
Mostly we deal with the activites that your lawyer doesn't take care of, for example, chasing Ministry for approvals or to find out your status regarding submitted paperwork. We work with many lawyers and can provide a very fast service regarding your real estate connected paperwork.
We deal with applications for Usage permits, also, for obtaining  Tourist Rental Permit.
Applying for OIBs ( all citizens companies and foreigners with business in Croatia are obliged to have an OIB, an equivalent to the american Social Security No. ) You send us the relevant information/data and we do the rest.
If your lawyer is slow with supplying  the information you need, we can jump in and keep you informed and knowledgeable in the shortest amount of time.
We arrange letting licences , usage (compliance certificates) permits, paperwork checks and referrals to relevant bodies where necessary.
We can do research, in cases where a property is experiencing problems or unresolved issues. We do the legwork and report everything back to you, we will also work with your lawyer to assist and resolve issues that may be taking longer than you expect and liaise with all the relevant parties.
Luxury Croatia Real Estate Agency staff are highly trained, licensed professionals and we only use the expertise of trusted sources along with proven track records.
Legal and Financial Management : €100 per issue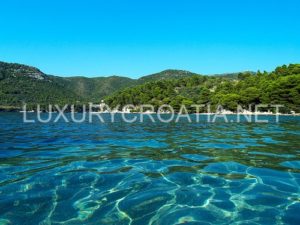 How to start up an Enterprise (company LTD, in Croatia d.o.o.) in Croatia? This procedure is now very simple and quick, can be finished in 2 days.
We suggest you use a Professional to help you set your new company for your needs. We can recommend professional accountant company with more than 15 years of experience in international accountancy matters and consultancy. Our partners are experienced in financial consulting, accountancy and tax advisory and fluent in English.
We offer the following Assistance tasks through our professional Local Network :
Consultancy on legal/accounting matters – liaison with lawyer/accountant on client's behalf
Company set up and transfers from private owner to company ownership
Advisory service to agents and foreign developers
Setting the Company address
Setting up the bank account in the presence of account holder.
Croatian banks offer  internet banking system and we can help you to open Euro and Kuna accounts for the ease of money transfer for bill payments.
Bookkeeping Services
If you need a bookkeeper to help keep your accounts in order, we are more than happy to assist you in finding the best available service for your needs. We work with a wide array of bookkeepers and will gladly recommend the best.
Property Insurance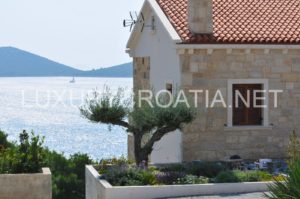 When looking for insurance of your property in Croatia, you should shop around for deals. We have established relationships with the main insurance companies  who supply our clients with a great long term fixed rate policies so contact us with your inquiry.
We can take care of arranging of building, contents and liability insurances through the largest  insurance companies in Croatia.
Luxury Croatia Property Management highly recommends the purchase of liability insurance in case of guest/owner accident/injury whilst staying at your property.
We also can arrange all liability and theft and damage insurance policy on your behalf.
Luxury Croatia Tourist Agency can provide additional income to your property by renting your holiday house or apartment. Find out more information about this topic here.
We can also obtain, on our company name, the rental licence for your property if you as foreigner are not able to rent your properties in Croatia, in few models, please contact us for more details. EU citizens can rent their Croatian properties, they are obliged to pay VAT (13% for tourist rentals).
We'll make all the necessary work to prepare your property for rental.
Concierge Service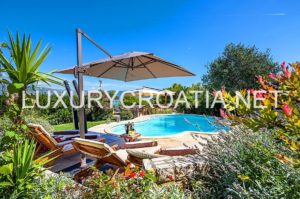 We can:
Provide guests with full directions to the property or our office location
Communicate directly with guests related to time of arrival and departure
Excursions and adventure sports arranged for guests
Property Transfers by boat, yacht, taxi, limo or mini bus
Marketing your Croatian Property
Free advertising of your property rental on  the LUXURY CROATIA TURIST AGENCY web site along with over 20 partner travel portals around the globe.
We can design your own property web page, facebook page, twitter or blog – we can make the web design, brochure print design, and all visual media designs for your property
Provide the agent with photos and full marketing description as determined by the owner ( photographer is an extra cost, our photographers, however, have low fees and great experience and are professionals and artistic)
Arrange contract signature through power of attorney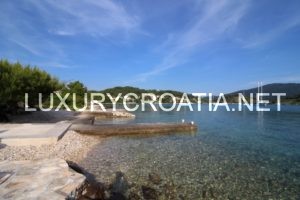 Our professional photographer has all needed equipment to photograph your property interiors and exteriors and location and deliver originals and edited photos within 10 working days.