About this Property:
Stone villa with a pool for rent Zadar area
(SV-SU-ZAP)
Stone villa with a pool for rent Zadar area is a spacious and cozy house that blends modern and traditional Dalmatian style located just 500m from a stunning sandy and pebble beach. It can accommodate up to 6 people and is especially suitable for families with children of all ages. Outside of this stone villa, you can find a private heated swimming pool (7 x 4 x 1,5 m) and a Mediterranean garden that spreads out over 2000m2. There is an outside Lounge area for socializing and relaxing right next to the pool. By the main living area, there is a small indoor summer kitchen with a fireplace and a barbecue. The stone villa also provides free parking spaces.
It consists of 2 bedrooms, each with a single bed (80cm x 200cm) and a double bed (160cm x 200cm), a fully equipped kitchen, bathroom with a shower and a washing machine. Stone villa is fully air-conditioned and has access to satellite TV and free Wi-Fi.
In the vicinity of the villa, around 300m, there are various shops and restaurants.It is close to 5 National Parks and 2 Nature Parks. The beautiful nature suitable for walking and cycling, its ideal sailing conditions and plenty of outdoor playgrounds, will satisfy all lovers of active holidays.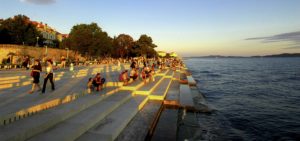 Amenities:
lounge area (pool, deck chairs, towels)
equipped kitchen (4 hotplates, oven, microwave, fridge/freezer)
shower and a washing machine
summer kitchen – fireplace
SPECIAL OFFER!
20% on all prices below for bookings in 2020!
Prices for the year 2020. per day:
30.03. – 12.04. … 112€                         17.08. – 23.08. … 259€
13.04. – 26.04. … 118€                         24.08. – 30.08. … 224€
27.04. – 03.05. … 124€                       31.08. – 06.09. … 200€
04.05. – 10.05. … 130€                          07.09. – 13.09. …189 €
11.05. – 17.05. … 136€                           14.09. – 20.09. … 165€
18.05. – 24.05. … 142€                          21.09. – 27.09. … 154€
25.05. – 31.05. … 148€                          28.09. – 04.10. … 142€
01.06. – 07.06. … 154€                          05.10 – 11.10. … 130€
08.06. – 14.06. … 165€                         12.10. – 18.10. … 124€
15.06. – 21.06. … 177€                          19.10. – 25.10. … 118€
22.06. – 28.06. … 189€                         26.10. – 01.11. … 112€
29.06. – 05.07. … 224€                         
06.07. – 12.07. … 259€                          
13.07. – 16.08. … 307€
Minimum stay 7 days, Changeover day on Saturday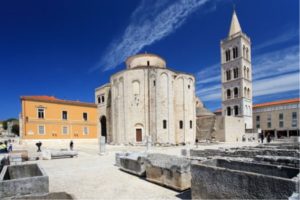 If you want to  know more about Zadar, click here: Zadar
If you like to spend active holidays check our offer here: Excursions daily trips and adventure sports