Pula, Roman amphitheatre
Pula is a nice city located at the top of the Istrian peninsula in Croatia, also the largest city and the administrative center of the Istrian County and 8th largest city of Croatia. The whole Istrian region is known for their mild climate, clear blue sea and wonderful nature, so Pula has the same characteristics as well. Pula has good connections to the outside world thanks to Pula's international airport that provides air traffic from various destinations in the domestic and international travels, especially in Europe with a number of flights from Ireland or United Kingdom. You could also come to Pula from some Italian cities such as Trieste or Venice, where you can take a bus or catamaran.
Pula has a long history in it's background, with some findings suggesting that it goes back from 40 000 to 1 million years BC. One of the most famous sights in Pula and in whole Croatia is the Roman amphitheatre, a well preserved structure in the center of the city that shows Pula's Roman origins. This Arena is the 6th largest surviving Roman amphitheatre. It is still used today as a venue for concerts and summer festivals in the open air and in spectacular atmosphere, including Pula's Film Festival. In the city center you can find the Forum, the main square that was built on the place of the ancient Roman forum and today a piazza with numerous cafes, a location where you can also find the city hall that was built in the 10th century, and the Temple of August from the 1st century. Pula's 5th century cathedral is also a sight to see, with the main altar being a Roman sarcophagus with preserved relics of saints from the 3rd century. The bell tower of the cathedral that was built in the 17th century used some stones from the amphitheatre. There is even the Hercules gate in Pula, the oldest standing Roman monument, dating back to the 1st century BC.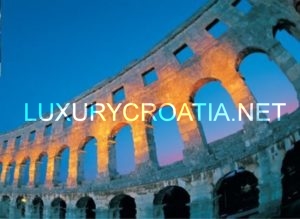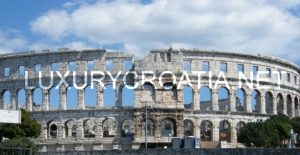 After you've done some sight-seeing in Pula, you can take a day trip and visit Cape Kamenjak, known as the southernmost cape of Istria, a spectacular and protected nature park. The place abounds with beautiful bays, coves, beaches and waters stretching for around 30 km and creating a wonderful natural scenery, including 11 uninhabited islands.
The Istrian coast is pretty rocky, so if you want to find a good beach, you will have to stretch out a little bit and you will find some swimming areas and popular beaches with pebble rocks, such as Valovine, Valkane, Valsaline or Zlatne stjene (Golden rocks).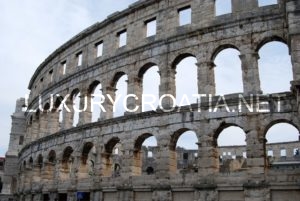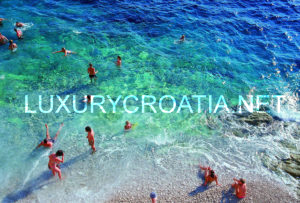 The food in Pula is a typical Istrian cuisine, marked with the influence of Italy, Central Europe, Austrian and Hungarian cuisine. Make sure you try the freshly caught sea food specialties such as Rospi, buzara Kvarner scampi, black rissoto with cuttlefish and shells with a sprinkle of lemon. Istrian ham, prosciutto is a sure starter, very popular and specially prepared in this region, as well as the "maneštra", a thick soup with potatoes and beans with added pest. There will be a rich offer of different types of pasta, such as gnocchi or fuzi, served with various sauces.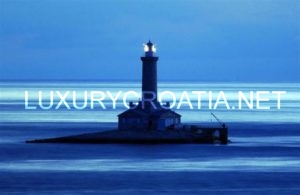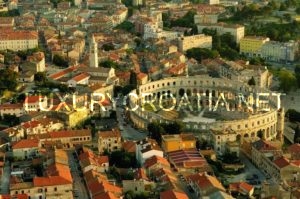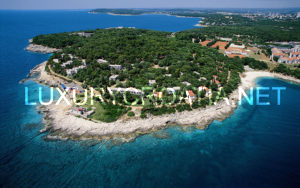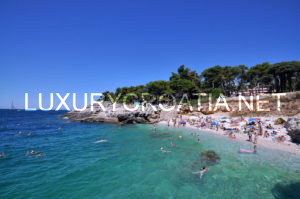 Istria, heart-shaped piece of heaven
If you would like to rent Villa, Apartment or  house in Pula, you can find it here: Rent Villa Apartment or House in Pula
If you would like to buy a Property in Pula, you can find it here:Buy a Real estate in Pula